This is a carousel. Use Next and Previous buttons to navigate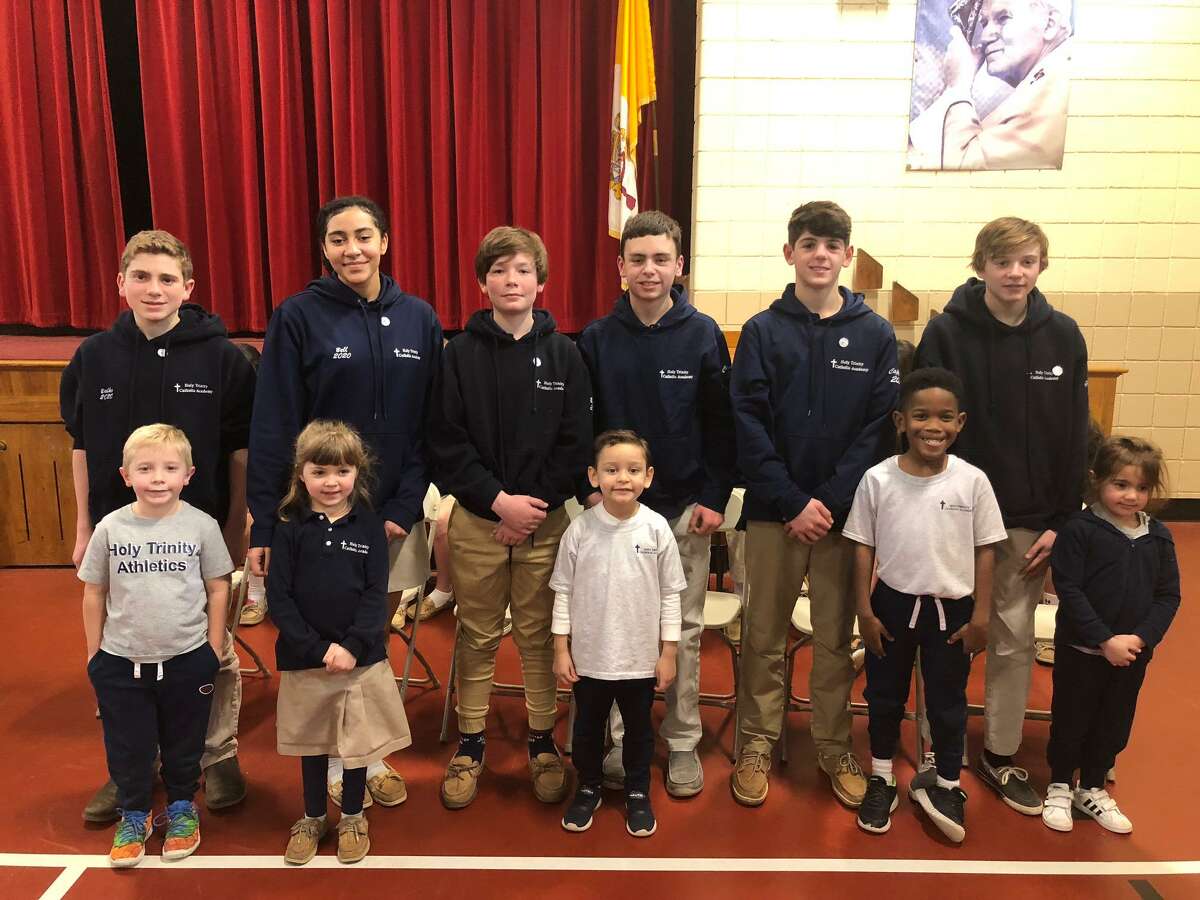 More than a month of delays did not dampen the celebration of Holy Trinity Catholic Academy's pin ceremony honorees.
Holy Trinity Catholic Academy (HTCA) honored 15 eighth graders - Alexander Balko, Tatiana Bell, Jacob Bisset, Matthew Conelius, Nicolas Coppola, Emma Eschweiler, Brady Grinvalsky, Mia Koletsos, Gabrielle MacDaniel, Victoria Pecirep, Antonio Salerno, Kushal Singh, Aidan Tomlinson, Erin Wilson and Francesca Xhokola - with pins on Thursday, Jan. 16. All were present but Eschweiler, who was to receive the pin the next day.