This is a carousel. Use Next and Previous buttons to navigate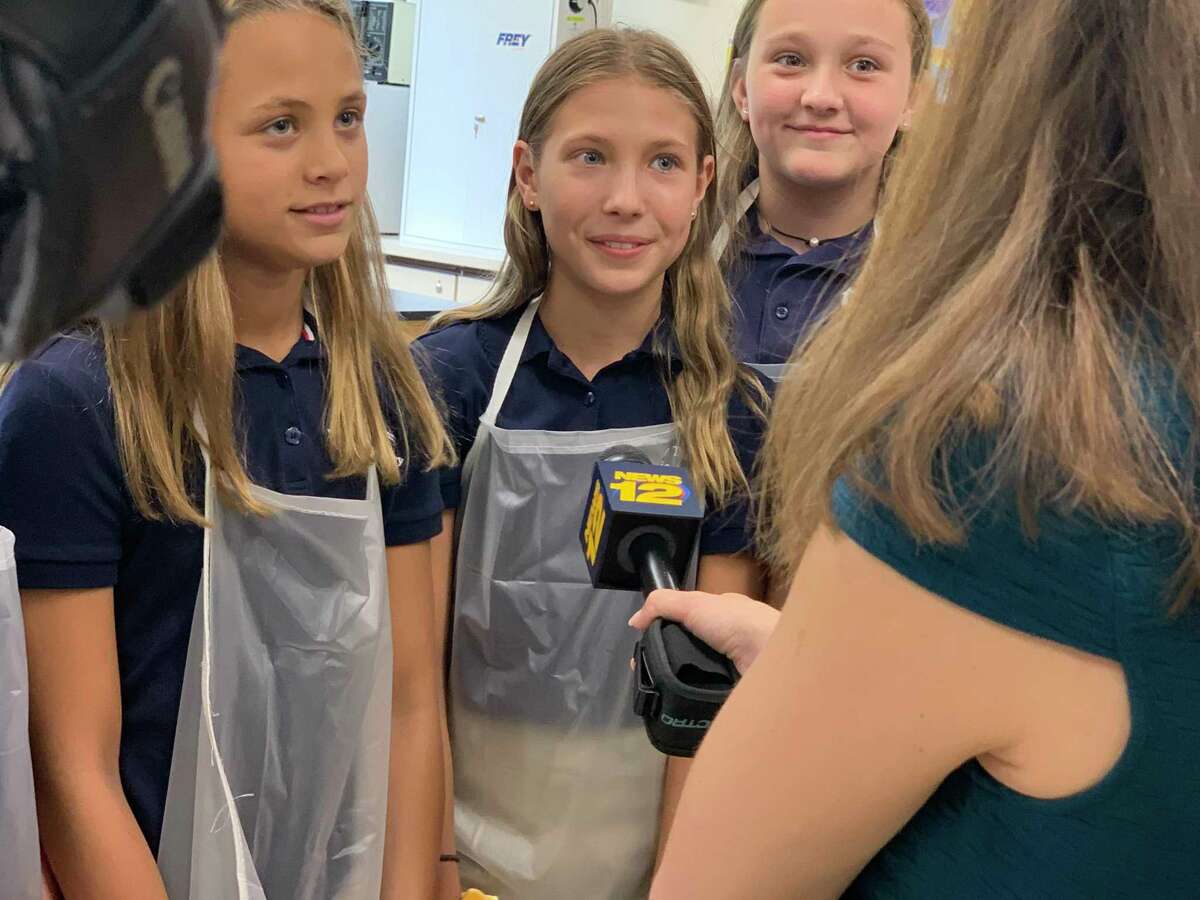 When it comes to school spirit, no one beats Holy Trinity Catholic Academy.
Parents, students and faculty of the Shelton-based Catholic school topped the competition in the News 12 Connecticut School Spirit contest, the winner of which was announced on Sept. 30. A dozen Connecticut schools were selected from among many applicants to enter the competition. Students, their families and friends were then given the opportunity to vote for the winner online. With 11,853 votes received, Holy Trinity edged out second place Western Middle School of Greenwich by more than 400 votes.