This is a carousel. Use Next and Previous buttons to navigate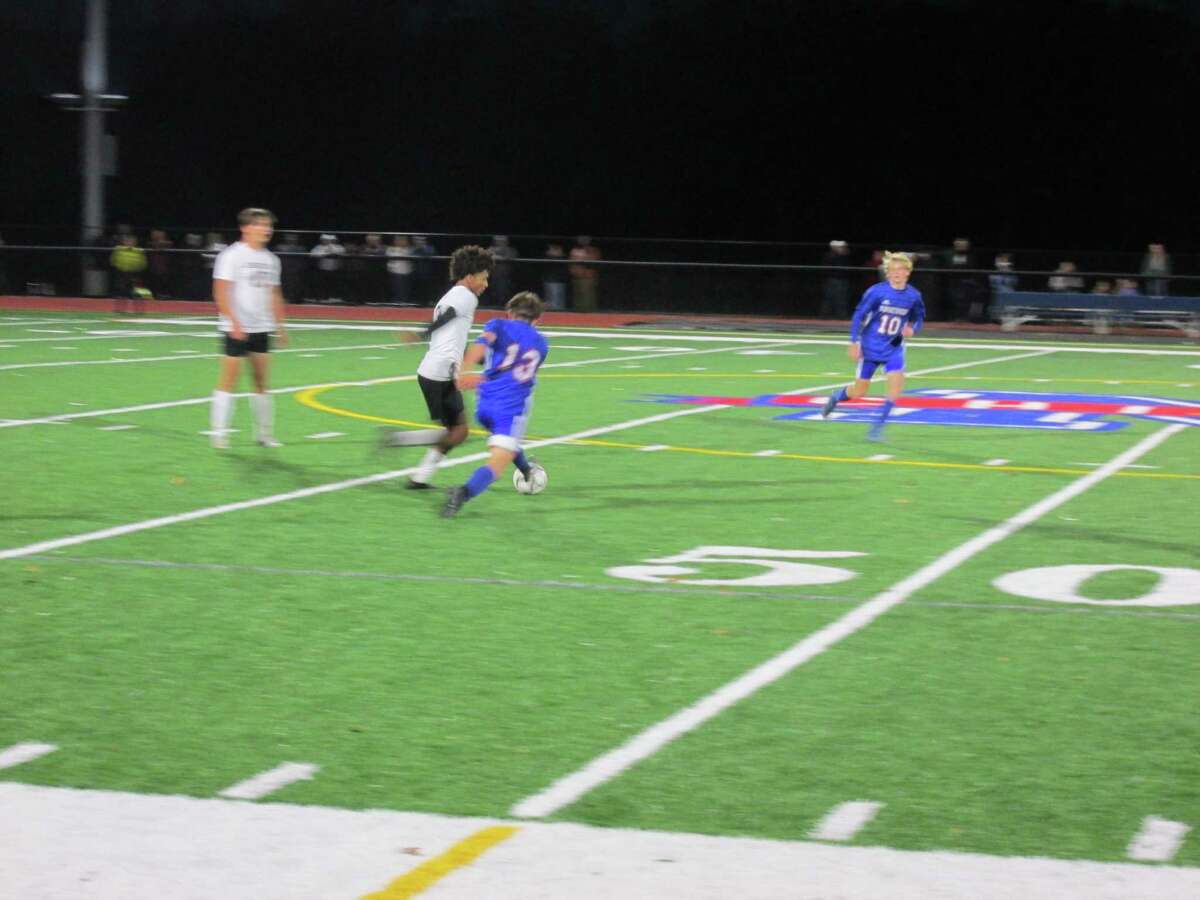 WOODBURY — No. 1 Nonnewaug (16-0-1) made a first-half goal stick for a 1-0 second-round Class M boys soccer win over No. 16 WCA (10-5-3) in an irresistible force vs. immovable object contest that left heroes all over the field at Nonnewaug High School Thursday night.
Andrew Greene gathered his own rebound off a Spartan defender close to the WCA goal 23 minutes into the game, left-footing it in for the winning score.