This is a carousel. Use Next and Previous buttons to navigate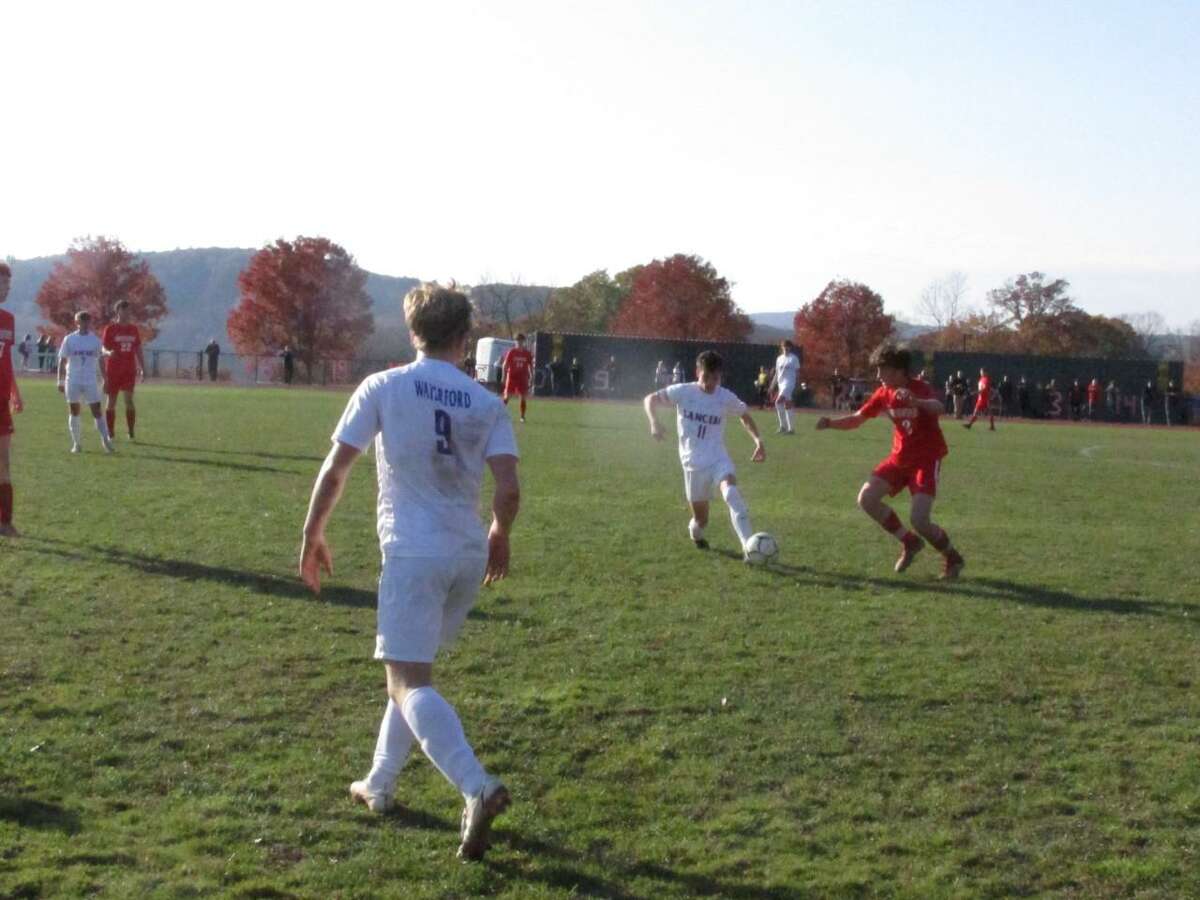 WINSTED — For two 40-minute halves and a pair of 10-minute overtime halves, the drums of a final penalty-kick tiebreaker beat softly behind a pair of evenly matched teams in a Class M boys soccer first-round game at Northwestern High School on Tuesday afternoon.
When neither No. 18 Waterford (10-7) from the ECC or No. 15 Northwestern (9-5-3) from the Berkshire League could find a goal off golden opportunities, good defenses and stellar goalkeeping, the Lancers' five straight PKs by Colin Palazzo, Donovan Bousquet, Giovanni Ortiz, Matias Arcelus and Jeremy Gibbs translated into a 5-3 PK advantage for a 1-0 win.