This is a carousel. Use Next and Previous buttons to navigate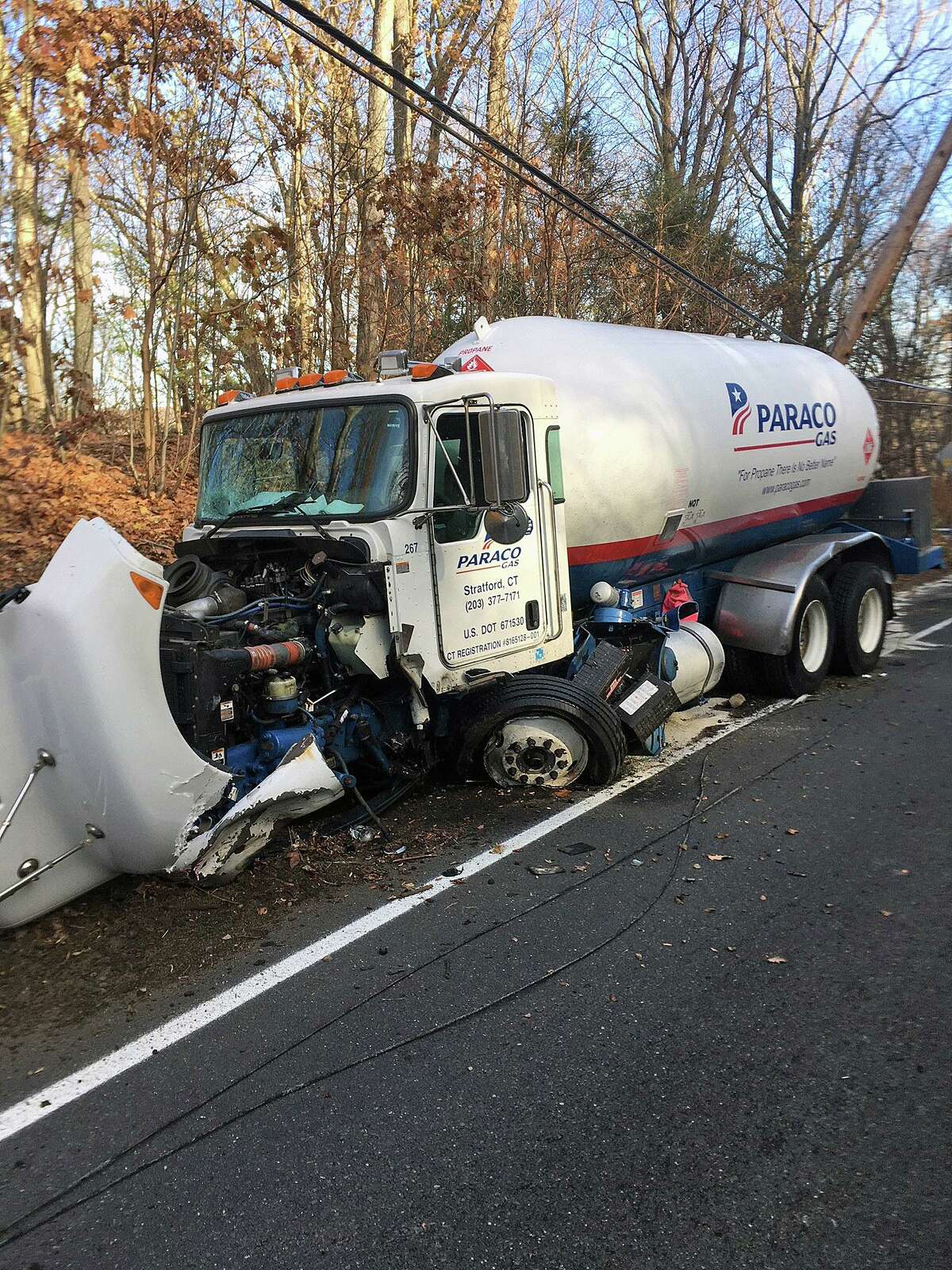 SHELTON — A major collision that sent one person to the hospital Saturday afternoon is expected to cause an extended closure of part of Route 110 in Shelton, officials said.
Shelton Fire Chief Francis Jones said emergency responders were dispatched for a crash between a car and a propane truck. The crash happened around noon at the intersection of Leavenworth Road — Route 110 — and Indian Wells Road.