This is a carousel. Use Next and Previous buttons to navigate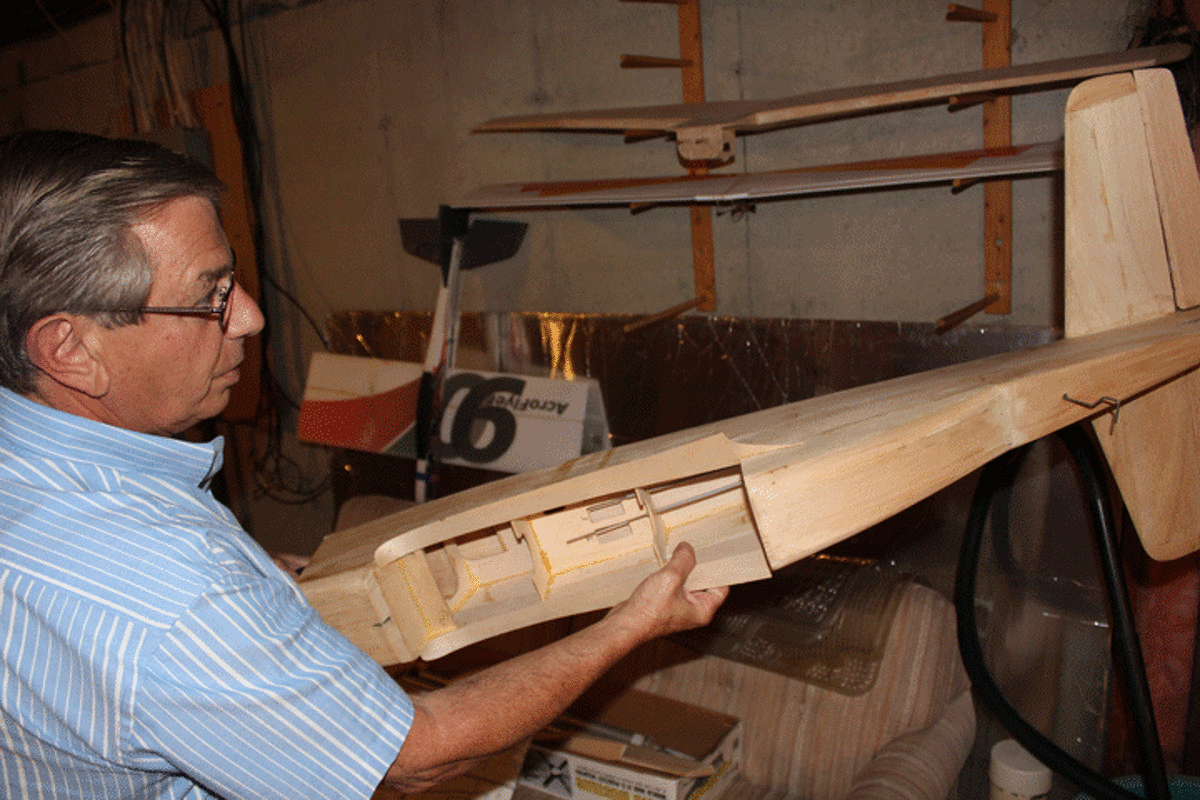 The White Hills Eagles Radio Control Club President, Dr. Carmen Luciano gave an inside look to where he does the repairs/building of his model airplanes. Most would refer to the lower level of Luciano's home on Navajo Loop as a basement, but with an array of model airplanes suspending from the ceiling, hanging from the wall, and a desk full of tools for repairs, others could argue it to be more of a workshop.
When he is not on the field flying or in his workshop modifying one of his dozen planes, Luciano is an active podiatrist in Monroe and has been for 36 years. He says working with his hands on patients coincides with his ability to work on his planes.