This is a carousel. Use Next and Previous buttons to navigate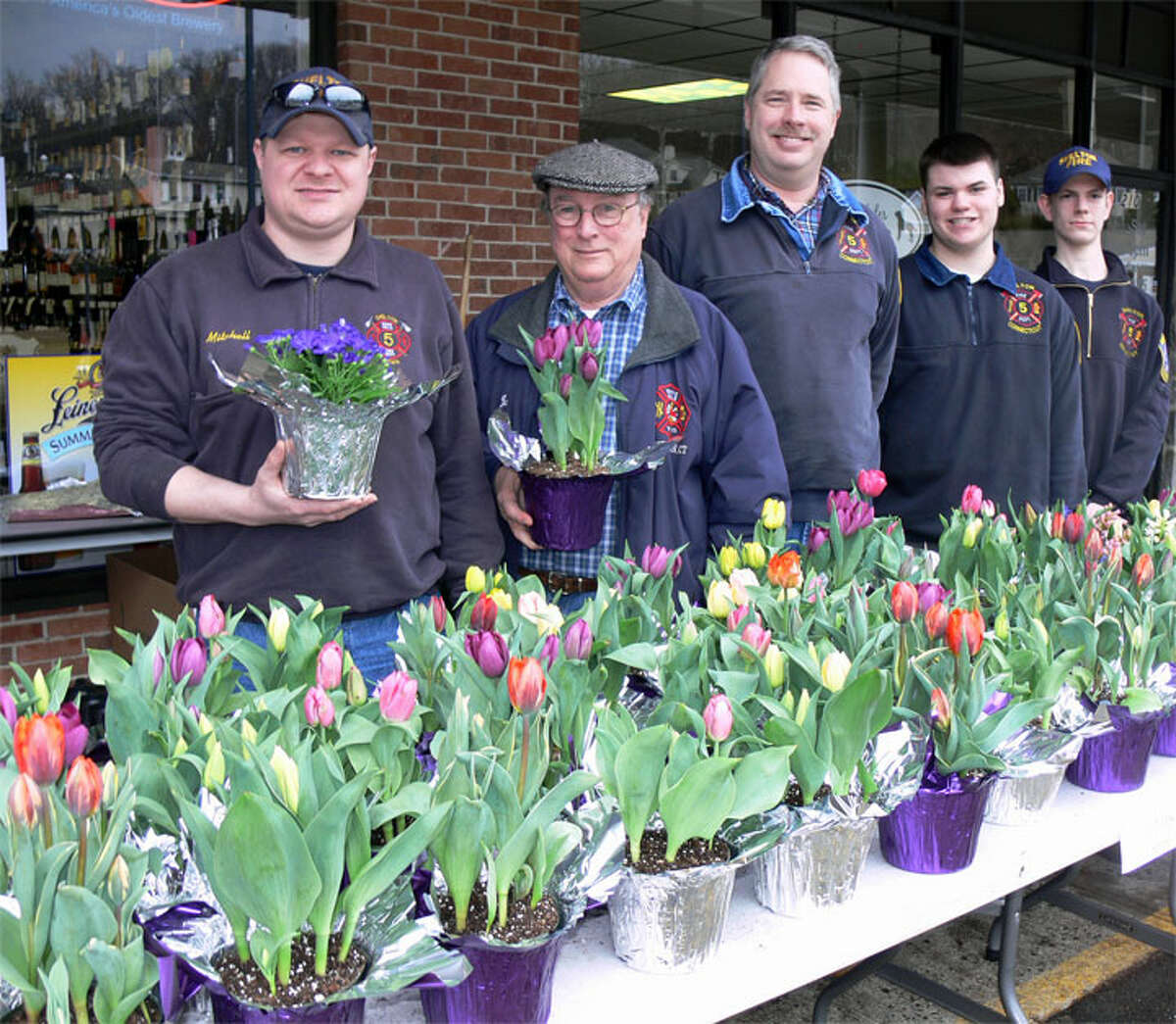 Above, from left, White Hills Voluntary Fire Company members V.J. Mitchell, Jack Finn, Soren Ibsen, Brendon Recce and Sean Albright help out at the organization's two-day Easter flower sale at the White Hills Shopping Center.
The annual sale raises money for equipment and other purposes.