This is a carousel. Use Next and Previous buttons to navigate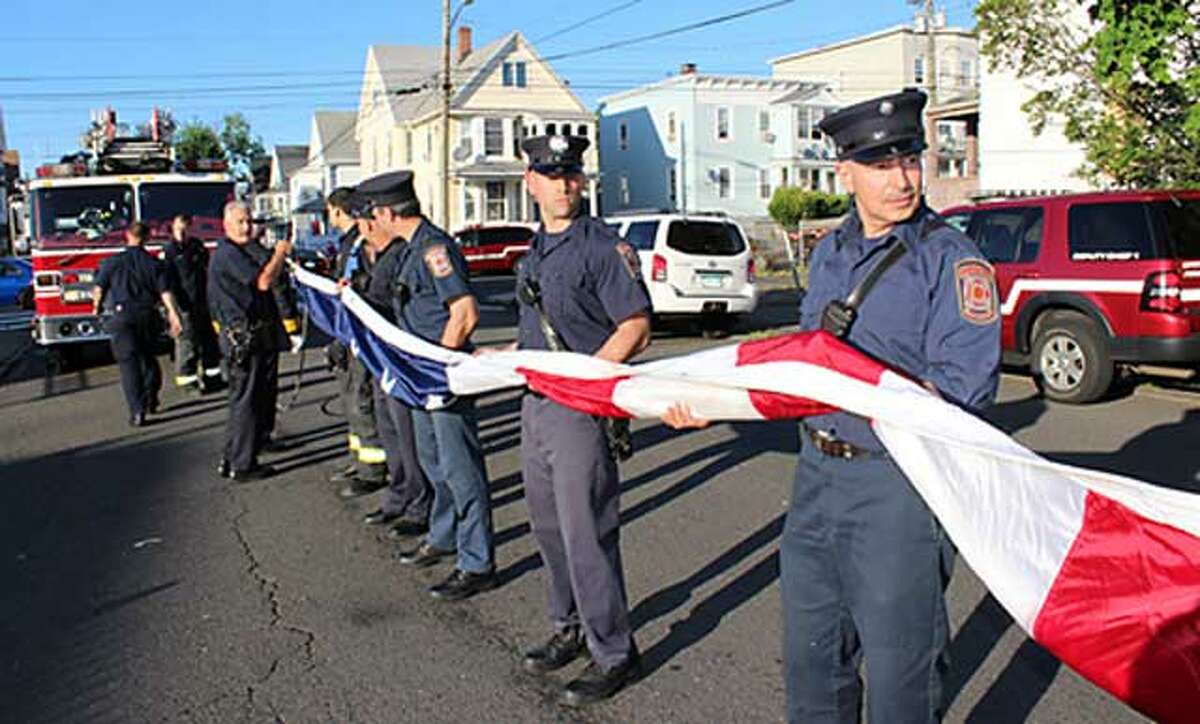 Firefighters from several eastern Fairfield County towns — including Shelton — gathered in Bridgeport on June 4 for the 30th annual Bridgeport Area Retired Firefighters Memorial Service.
Led by bagpipers, clergy and Bridgeport Mayor Bill Finch, firefighters from Bridgeport, Easton, Fairfield, Monroe, Trumbull, Shelton and Stratford marched behind color guards into St. Raphael's Church on Oak Street to pay tribute to firefighters and retired Bravest who have recently passed on.