This is a carousel. Use Next and Previous buttons to navigate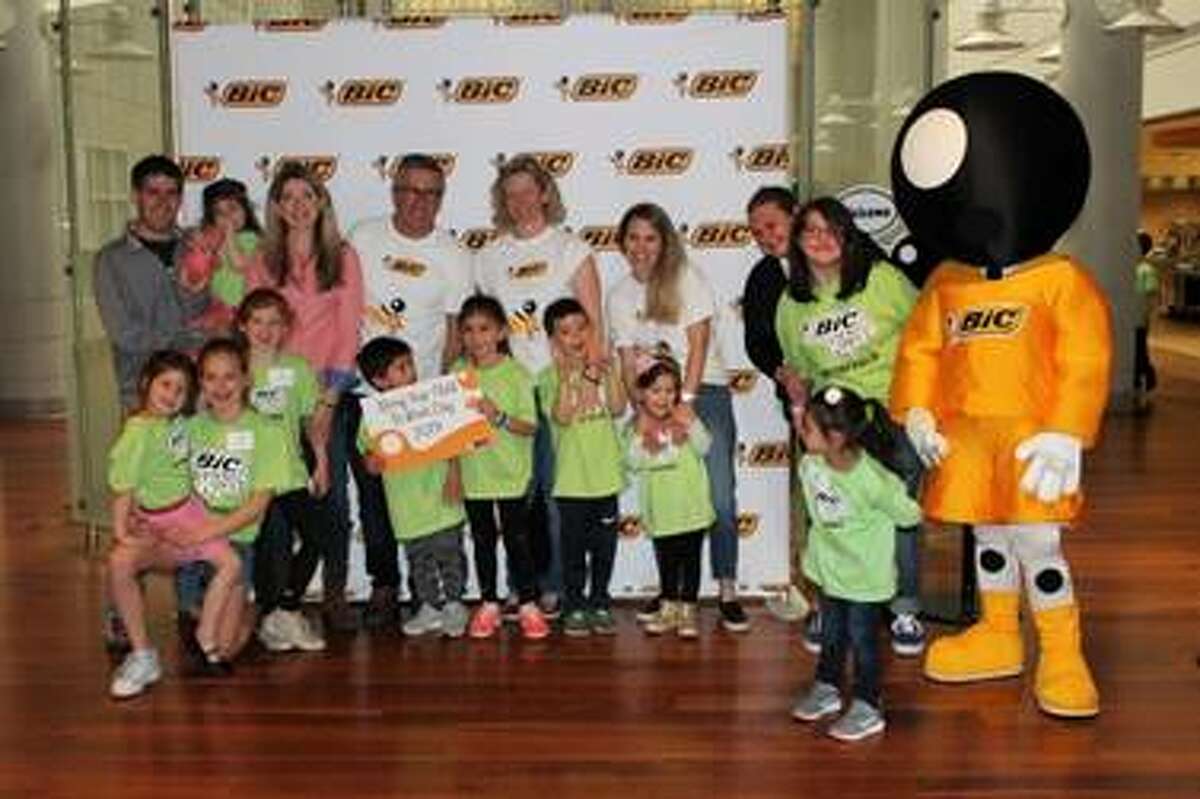 Some 80 children visited BIC's North American headquarters in Shelton on April 26 to enjoy a morning of games and activities with their parents at Bring Your Child to Work Day.
Children decorated flower pots in recognition of Earth Day, drew self-portraits and murals with newly released BIC® Kids coloring products, joined a scavenger hunt for BIC Boys, and prepared boxes of school supplies to be donated to the Roosevelt School in Bridgeport.
"Bring Your Child to Work Day is a great tradition that allows kids to see what their parents do and where they work," said BIC General Manager Mary Fox, whose two children participated. "We were thrilled to host a fun morning for children of all ages and their parents.
"I am also excited that the children were able to experience the BIC Kids coloring line of products. These young consumers have provided great feedback about the product, which is especially meaningful since we have just started to launch the coloring line in the U.S.," added Fox.
The Bring Your Child to Work Day tradition shows children the importance of working hard in school, inspires them to persevere to achieve success, and provides a bonding opportunity for parents and their kids, a press release said.
"My favorite part of today was getting to try out BIC's new crayons, coloring pencils and markers," said Alison, daughter of Jill Johnson, a communications manager at BIC. "I drew a picture for my mom to hang at her desk. I also liked building the school supply kits that will be donated to a local school because it is fun to help others."