This is a carousel. Use Next and Previous buttons to navigate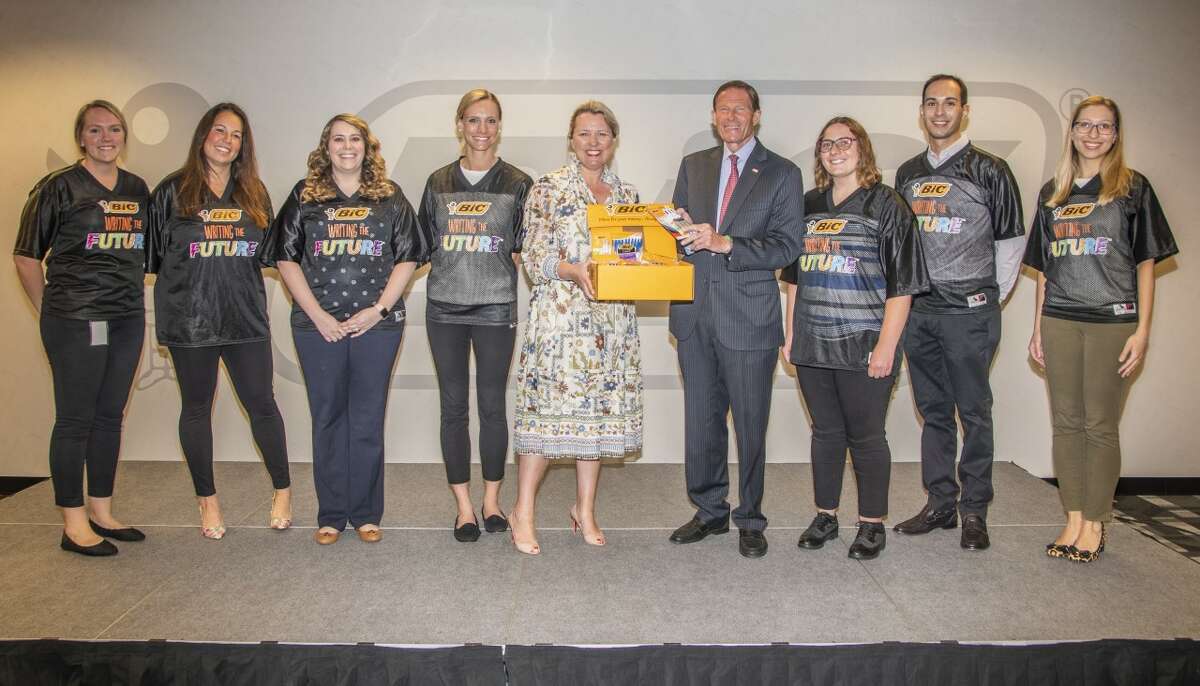 Ballpoint pen lovers everywhere had their day in the sun Monday, June 10.
To mark National Ballpoint Pen Day , U.S. Sen. Richard Blumenthal made an appearance at BIC headquarters in Shelton Monday morning to meet and greet employees and thank BIC for its efforts in sponsoring educational programs as well as creating the writing utensil people have come to know and love.
"Congratulations," said Blumenthal to those in attendance, including Mary Fox, BIC North America general manager, who presented the senator with a box of BIC items in honor of his visit. "Thank you for all your hard work. This is a fun day. Nobody produces more ballpoint pens than BIC, so let's celebrate National Ballpoint Pen Day."
National Ballpoint Pen Day celebrates the 76th anniversary of the ballpoint pen patent filing. Before the invention of the ballpoint pen, fountain pens and pencils were the only writing instruments available to consumers.
"The ballpoint pen is something close to our hearts here at BIC," said Fox. "It's amazing to reflect on the impact that such a simple product has made on the lives of billions of people throughout the world."