This is a carousel. Use Next and Previous buttons to navigate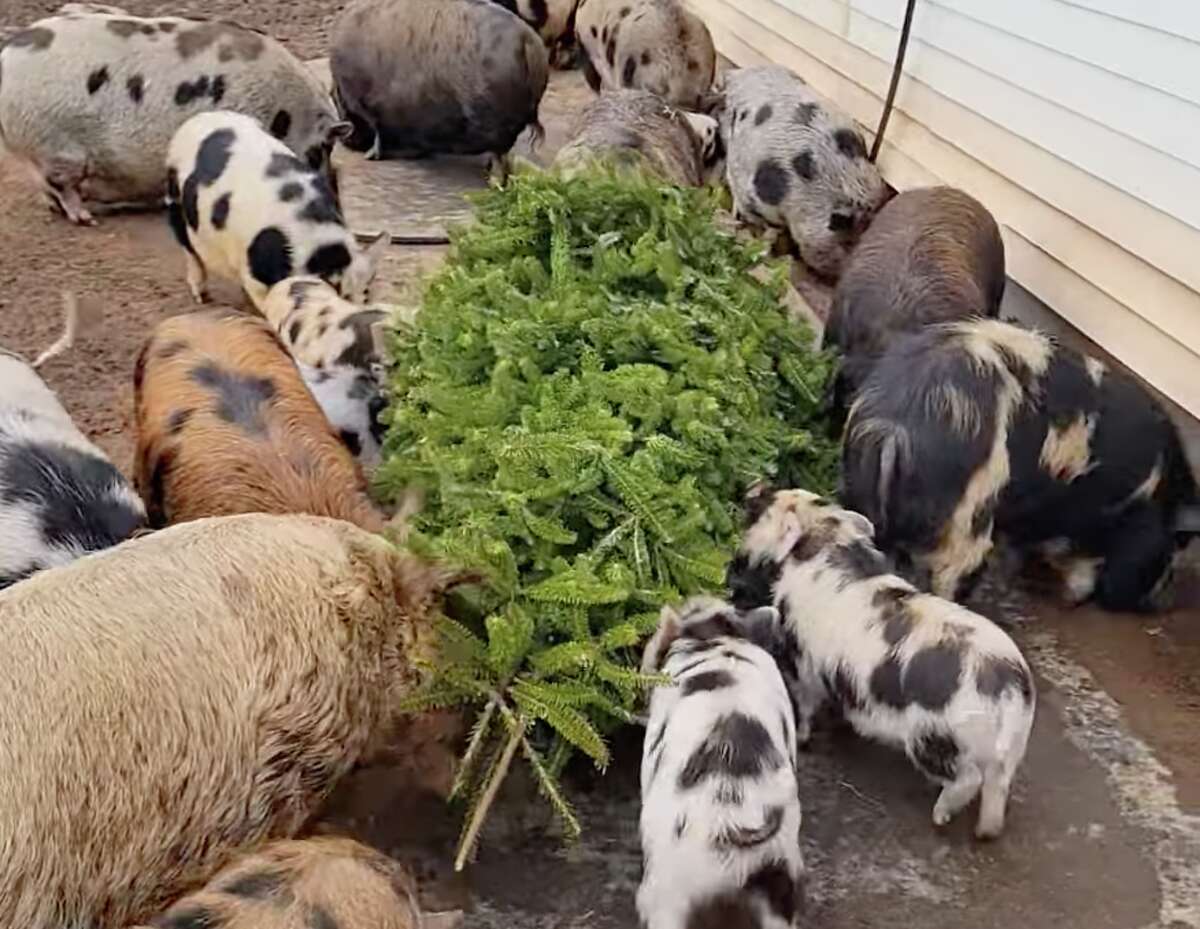 After the holidays, Christmas trees go to the goats — and the llamas, sheep and emus — as farms across Connecticut accept donated Christmas trees to feed their animals.
"The animals honestly really enjoy eating the Christmas trees, half the time I can't get the tree into the pasture without them grabbing a hold of it," Aussakita Acres Farm owner Tracy Longoria said. "The trees are actually super beneficial to them because they are very nutritious, there is a ton of Vitamin C in those. The goats will literally pull all the needles off the trees and strip the bark down to raw wood."