This is a carousel. Use Next and Previous buttons to navigate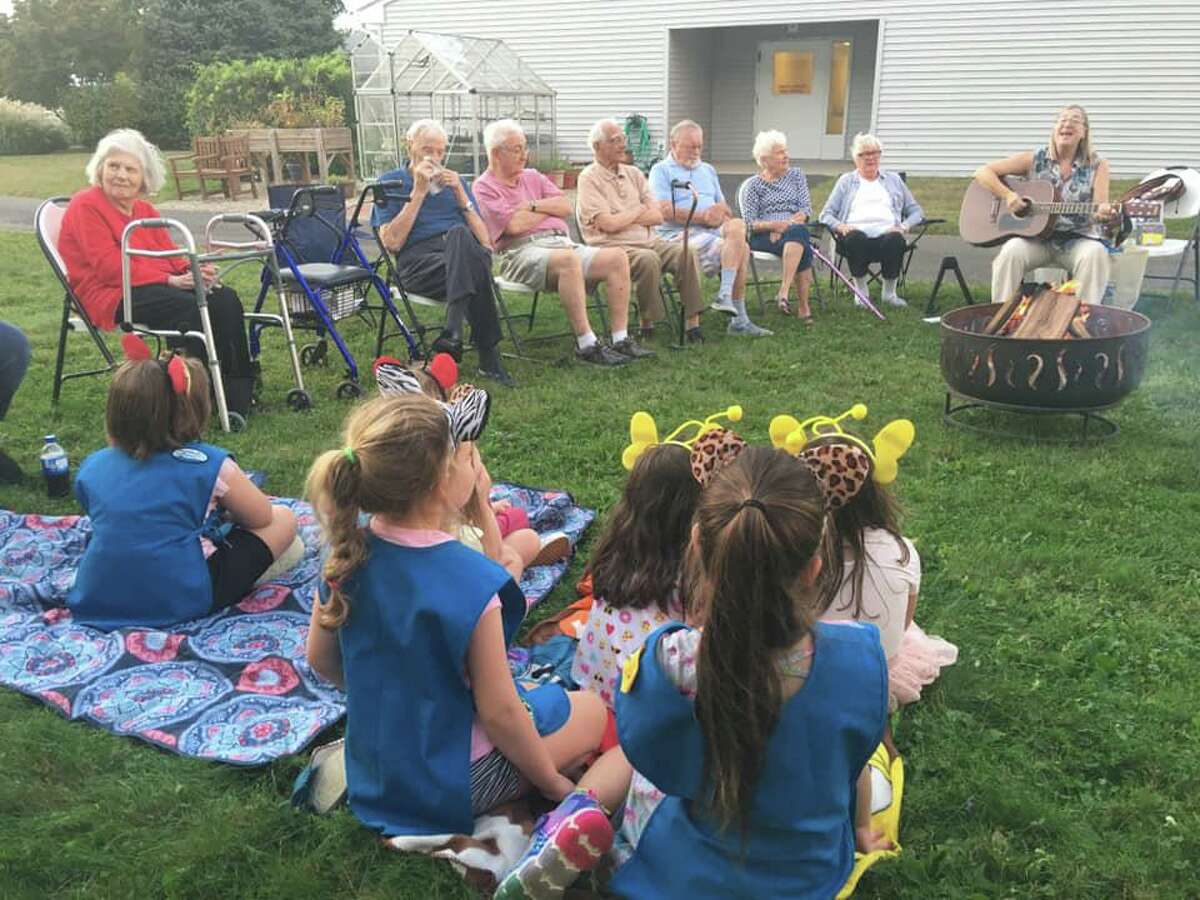 For many decades, Marion Elio, a resident at Crosby Commons, has wanted to go on a camping trip. She joined the Girl Scouts as a young lady, and her troop planned a camp out in 1939 at the Ninety Acres campground in Bridgeport.
As Elio and her fellow troops were setting up camp, Elio got injured. She was filling her glass bottle with water from the well, she fell, and the glass bottle broke and cut her hand. Her injury required stitches, so she was unable to participate in the camp out. Elio often thinks back to that day and missing that fun night.