This is a carousel. Use Next and Previous buttons to navigate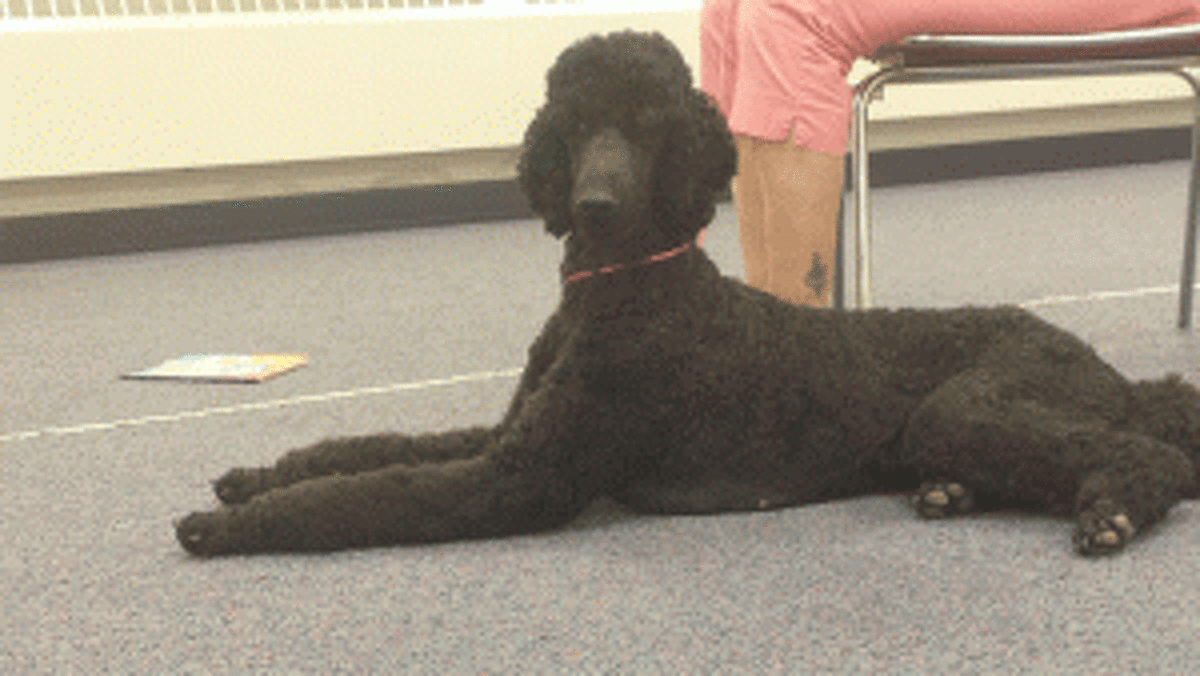 The Huntington branch library in Shelton hosted a program entitled Canine Buddies on Wednesday, July 22. Children between the ages 5-10 were able to reserve 15-minute time slots to read to ZuZu, a standard poodle certified by Therapy Dogs International.
Judy Naughtright, the owner of ZuZu, sat in on each 15 minute reading time and said its a great opportunity for kids to get over their fear of dogs while having fun with reading. She added that she has been handling poodles since she was 17 and she is 81 years old now.