This is a carousel. Use Next and Previous buttons to navigate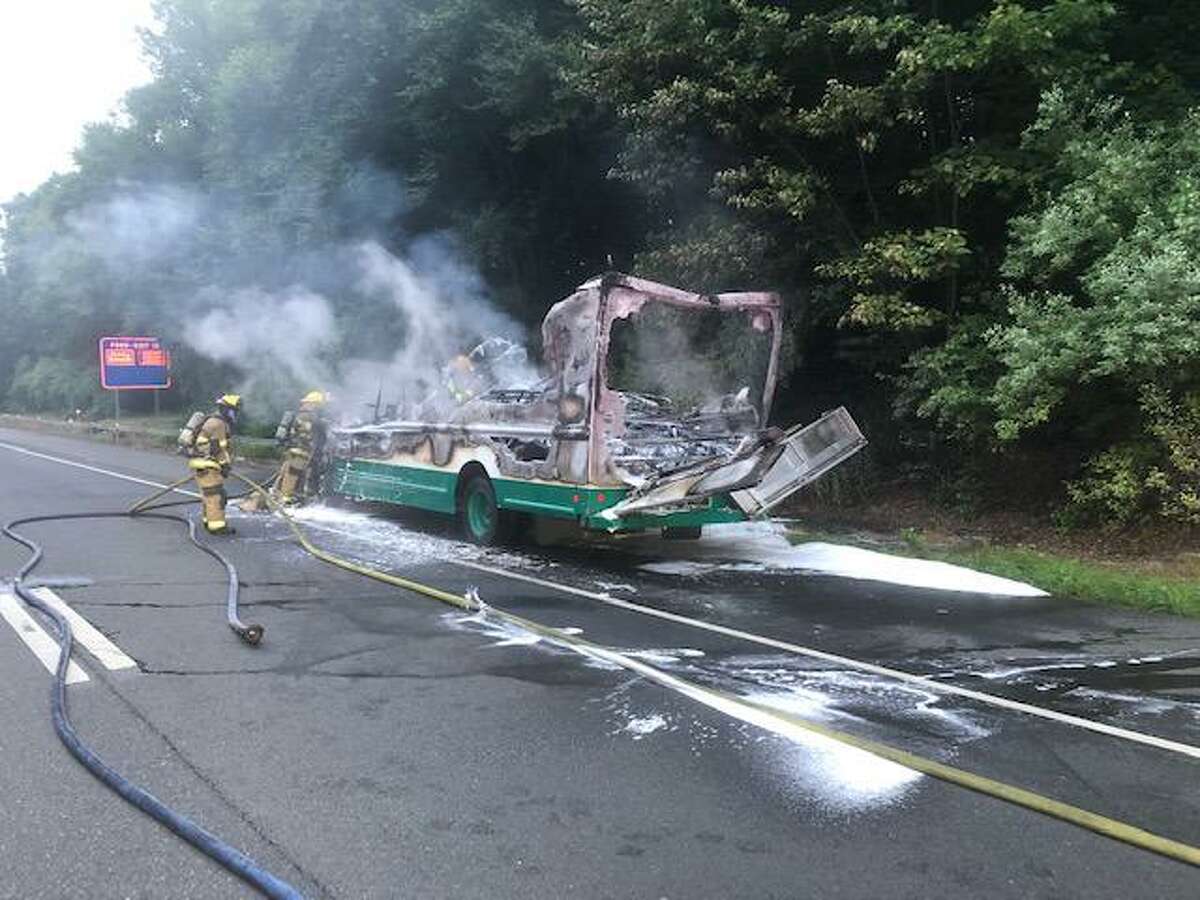 SHELTON — Firefighters battled a vehicle fire on Route 8 Friday morning that temporarily closed the northbound area of the roadway between exits 12 and 13.
Shelton Fire Chief Francis T. Jones III said fire crews were dispatched to a reported car fire at 6:08 a.m. Firefighters found a linen box truck, with a well-involved fire with no hazardous materials.