This is a carousel. Use Next and Previous buttons to navigate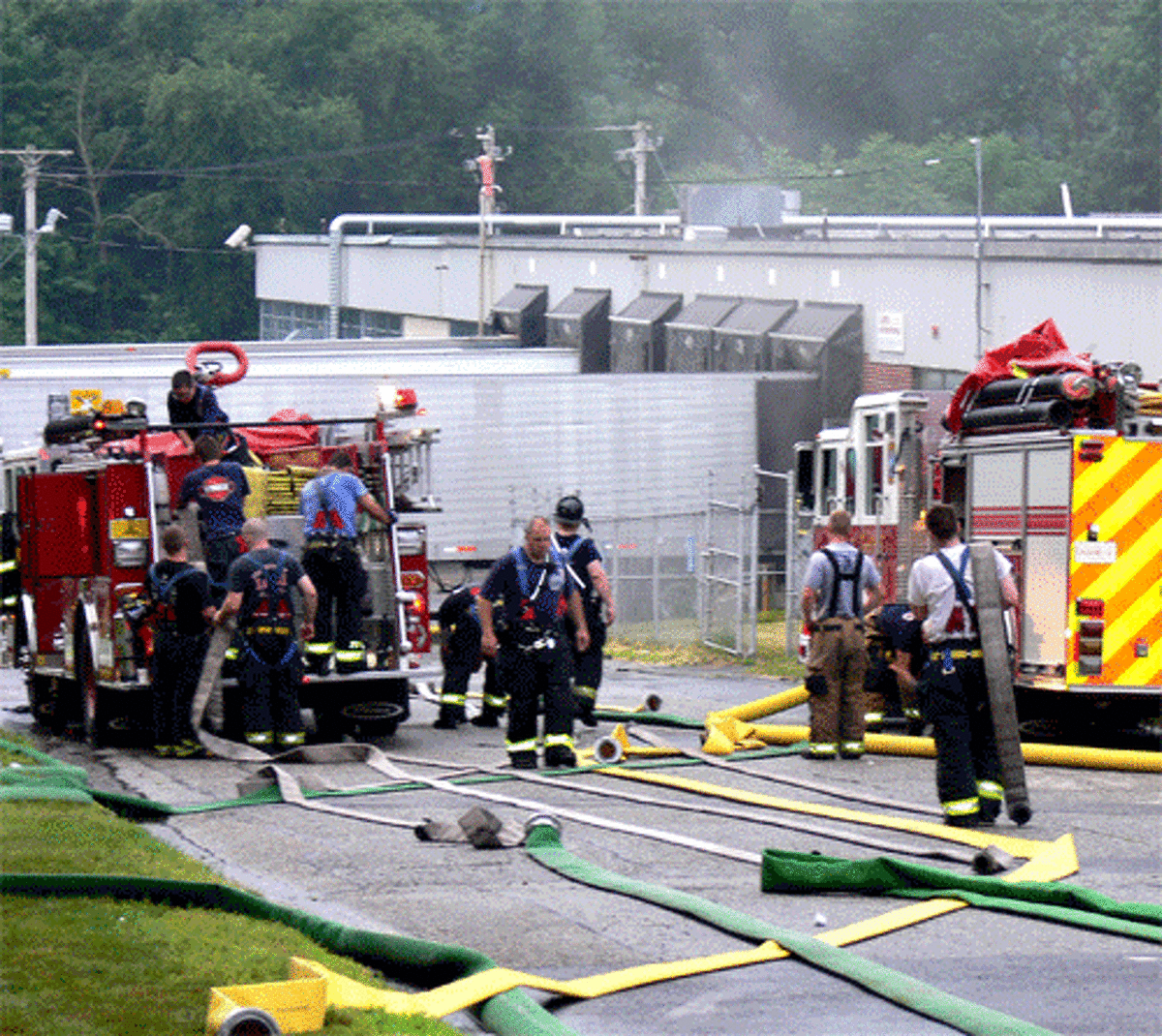 Shelton Fire Marshal James Tortora hopes to gain access to the inside of the Latex International factory on River Road (Route 110) on Friday morning.
Tortora and his staff have been unable to enter the building's basement, where the early morning fire was centered, due to high water levels caused by firefighting efforts.