This is a carousel. Use Next and Previous buttons to navigate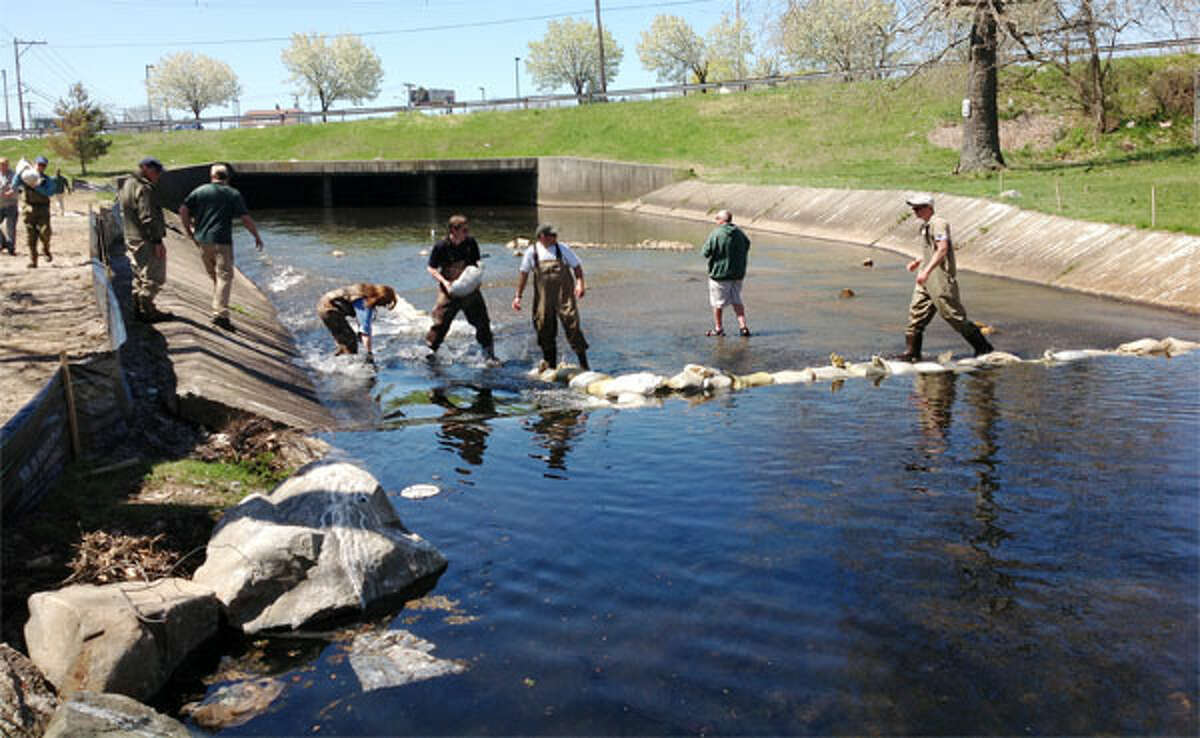 Staff and volunteers from Connecticut's Beardsley Zoo joined state workers Wednesday to try to rescue thousands of fish stranded in a section of the Pequonnock River near the zoo in Bridgeport.
The lack of rain this spring has created low water levels, making it impossible for the fish — up to 18,000 of them, according to estimates — to migrate up the Pequonnock River and over the dam into Bunnells Pond.