This is a carousel. Use Next and Previous buttons to navigate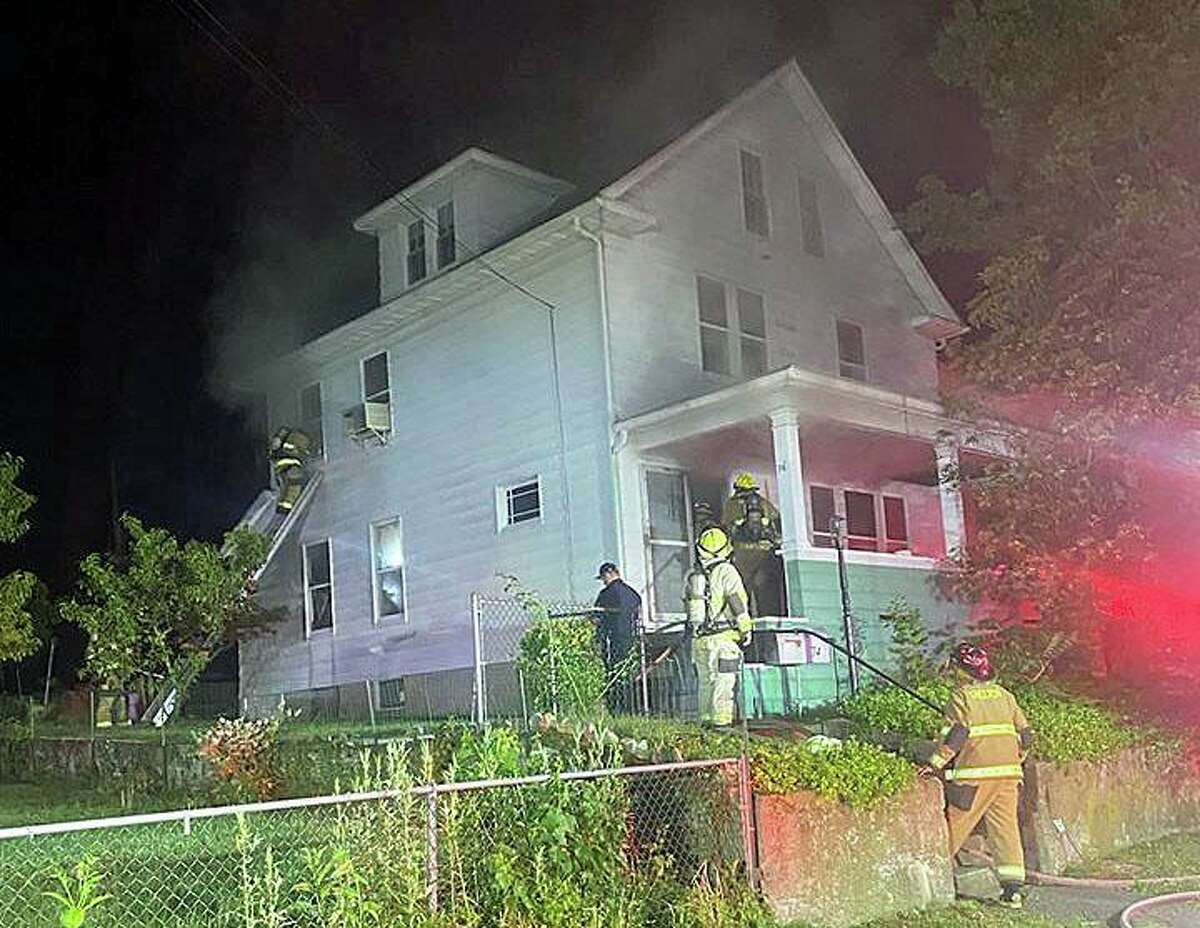 SHELTON — Six people — including four police officers — were hospitalized early Wednesday after a fire at a High Street home.
Shelton Fire Chief Francis T. Jones III credited the officers for rescuing one of the home's occupants, a 91-year-old man, from the blaze that started about 2 a.m. at the 74 High St. residence. Deputy Chief Paul Wilson said Jones and Assistant Fire Chief Shaun Wheeler saved the second occupant, an elderly woman who was bedridden.