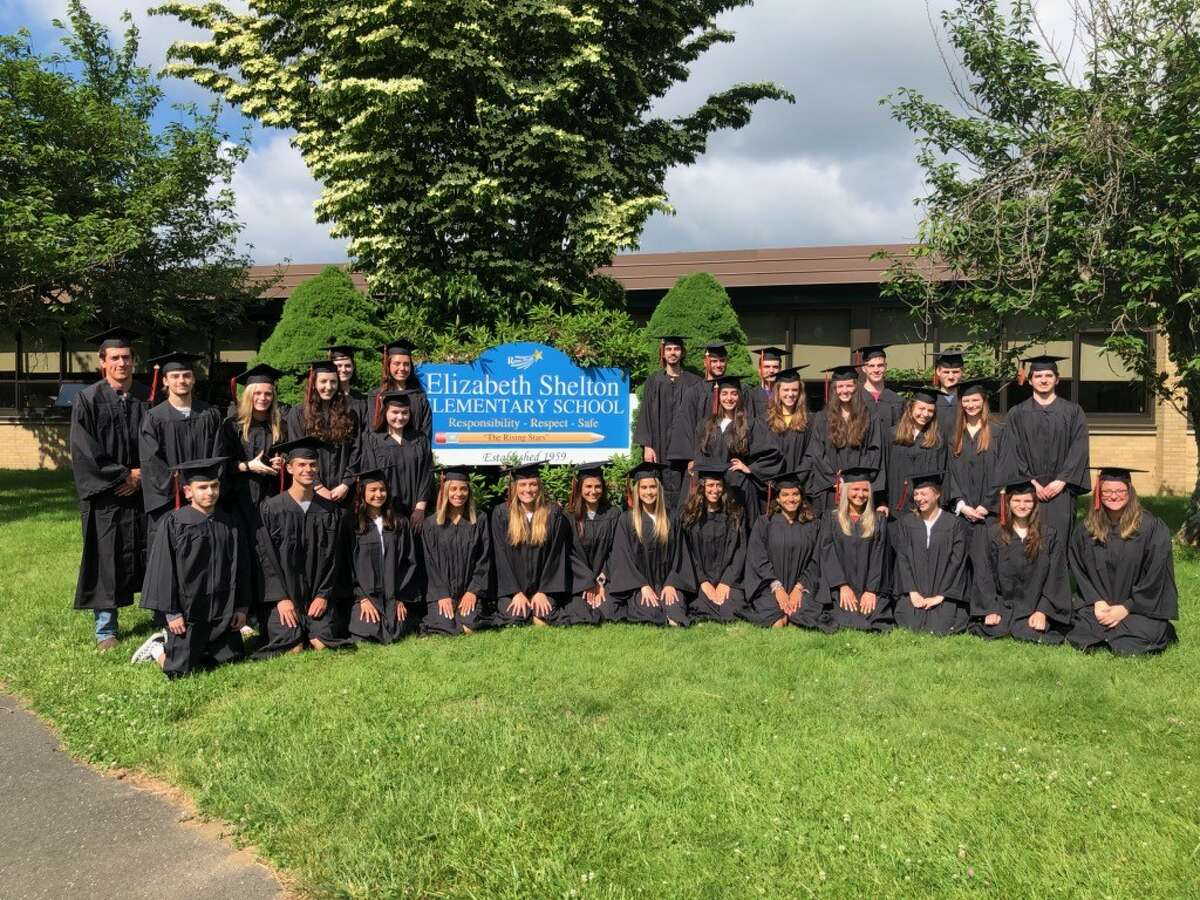 One group of students enjoyed a blast from the past last week, all while another caught a glimpse of their future.
Shelton High School seniors, one week before receiving their official diplomas, donned cap and gown and walked the halls of their original elementary schools on Thursday, June 6, as their young counterparts cheered on with what seemed to be awe and envy.
"It is so heartwarming to come back to school where it all started," said senior Anthony Russo while visiting classrooms and high-fiving youngsters at Mohegan School. "This is a chance to reflect on what happened, what made me the man I am today."
Russo said the hallways are filled with good memories, from field day to glitter and gold.
"It is just great to connect with your past," added Russo.
Senior Heather Garrett said it was "crazy, all the memories are coming back.
"This makes you realize how much time has gone by so fast," said Garrett, another Mohegan alum. "We are so excited to see the kids, too. This is a great way. We are their role models. They look up to us. This shows them that they are going to be us one day."
Senior Cristina Chirsky also enjoyed her return to the halls of Mohegan School.
"Ten years, wow," said Chirsky, who had not been back to the school since her final day. "It is so much "smaller than I remember. This is spectacular, seeing all the younger kids. They were saying I am so tall. No one has ever said that about me."
This is the first year that the Shelton public schools have held this special elementary school return visit for graduating seniors, and event coordinator Kathy Riddle said the event's success only means incoming high school seniors can expect to participate at the end of the next school year.