This is a carousel. Use Next and Previous buttons to navigate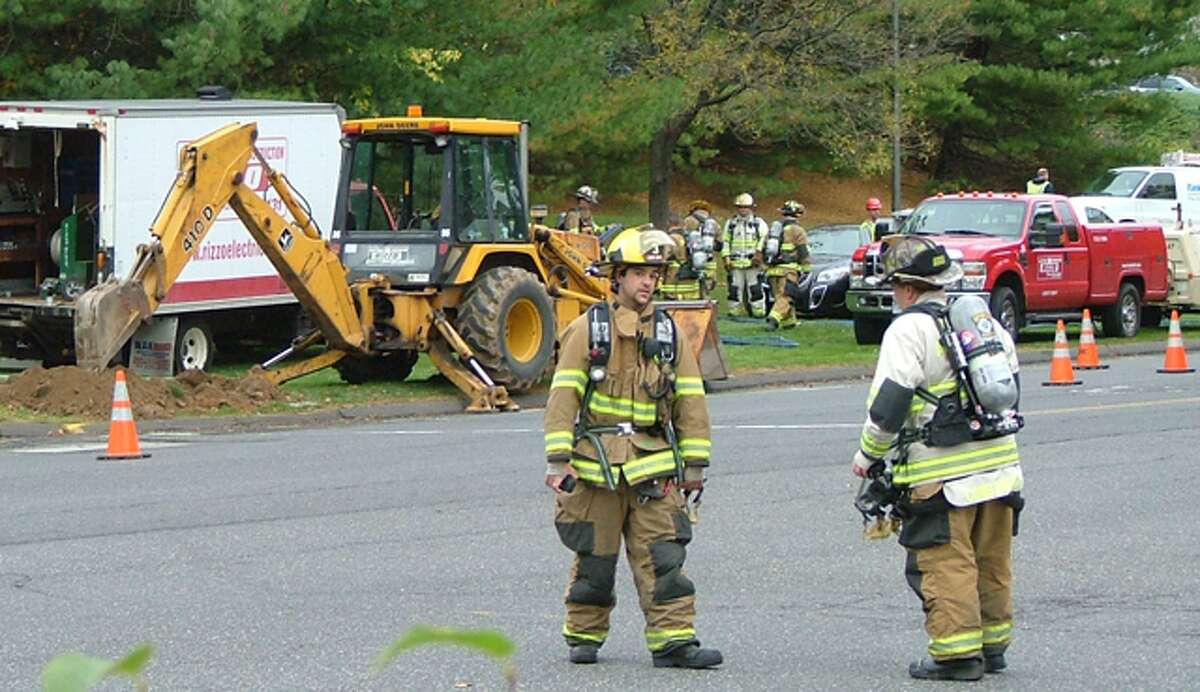 Contractors working alongside Bridgeport Avenue apparently caused a gas line break this morning, leading to an emergency response.
A back hoe apparently broke a natural gas line, causing gas to spread continuously through the air. An odor of gas was noticeable in the immediate area.