This is a carousel. Use Next and Previous buttons to navigate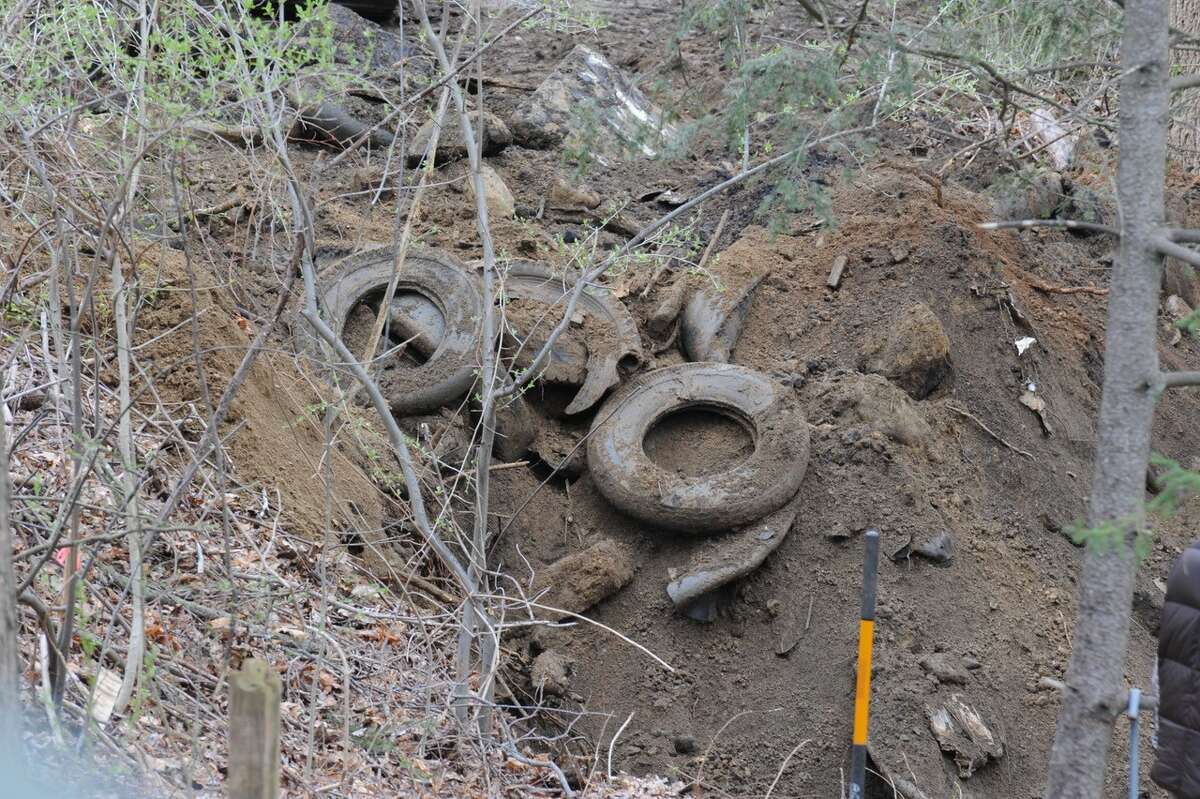 The state Department of Energy and Environmental Protection (DEEP) will be asked to weigh in on a proposed housing plan for 405 Long Hill Avenue due to multiple tires found buried on the site.
The tires were discovered on the 3.96-acre property when the most recent test pits were dug. Plan opponents have raised numerous environmental concerns related to past filling on the land.
The Planning & Zoning Commission put off a vote on the application to seek guidance from the DEEP.
Applicants Jack and Josephine Gaida want to establish a Planned Development District to put four single-family houses on the parcel, most of which is zoned for industrial use. A small portion near Long Hill Avenue is zoned for one-acre houses.
The April 24 meeting focused on the four most recent test pits dug on the land, which found the tires in the ground near where the existing driveway is located. Other test pits previously were dug elsewhere on the parcel.
Developer engineer Fred D'Amico estimated about 100 tires filled an area 25 feet long and eight feet wide in the ground. D'Amico and developer attorney Dominick Thomas said it appears the tires were used to create a retaining wall, mostly likely in the 1950s when the existing house and driveway were built.
They said the tires could remain in place and wouldn't impact the new shared driveway for the development, which is slightly more south.
"They're not hazardous," said Thomas, stressing no evidence exists that a larger tire dump exists on the property.