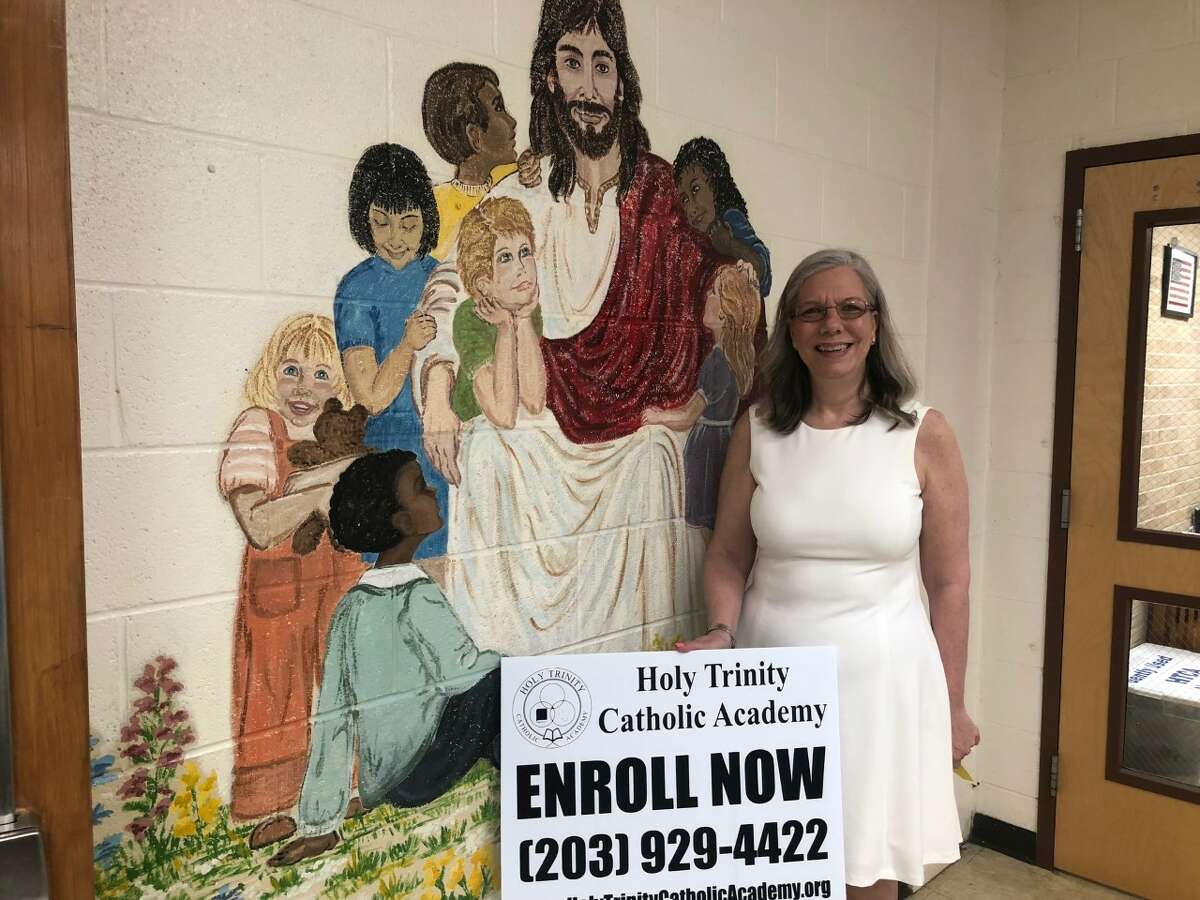 Two years ago, limited enrollment forced the merger of St. Lawrence and St. Joseph's schools in Shelton and St. Jude School in Monroe as the Roman Catholic Diocese fought to maintain its private school presence in the area.
The newly consolidated school — Holy Trinity Catholic Academy — struggled in its inaugural year, but the guidance of Lisa Lanni and her staff has helped to bring stability to the fledgling facility.
"We are alive … we are vibrant," said Lanni in describing the school this past year, her first with Holy Trinity Catholic Academy, a pre-K through eighth grade school housed at St. Lawrence Church.
"It has been a great year," added Lanni. "I came into a place where the parents are very loyal, dedicated and want only the best for their children. I have a group of seasoned teachers who are excellent role models, both in the academic world and the faith-based world."
Lanni said that the initial consolidation left some families upset, and that anxiety carried over into year one, which prompted many to leave for other educational institutions — either private or public. So the longtime educator said her primary role coming in was re-educational stability as well as better communication between families and school leadership.
"There were a lot of hurt feelings as a result of the merger," said Lanni. "Many families left because they were disappointed. But we have started that process of rebuilding, and we just need to get the word out. We are telling families, 'What you wanted has occurred, just not in the first year.' We can only get bigger and better. We will be the school of choice in this area."
Holy Trinity Catholic Academy, which celebrated the graduation of 16 eighth-graders last week, presently has 179 students, but Lanni said her ideal enrollment would be 275 students.
To get to that enrollment total, Lanni said the school has become one of six schools of Diocese of Bridgeport to use the Personalized Learning Initiative — a program which designs the lesson plan to the needs of each student using technology and data.