This is a carousel. Use Next and Previous buttons to navigate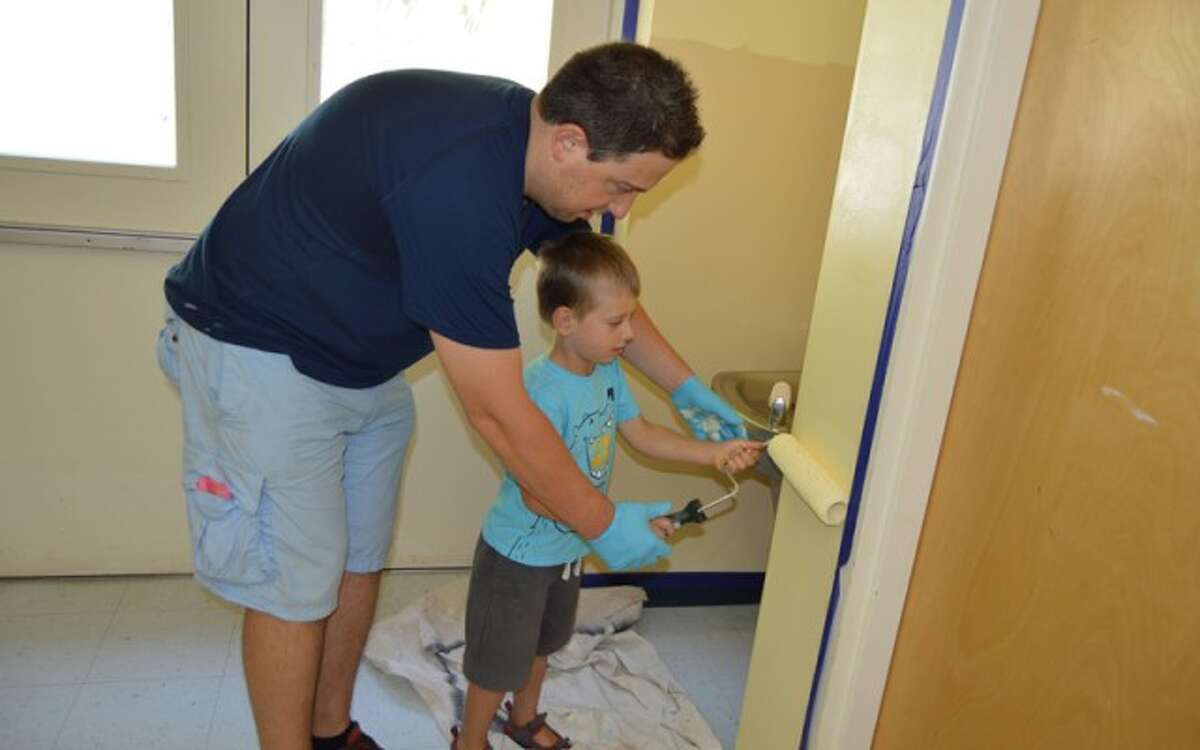 Knights of Columbus from St. Catherine of Siena and St. Theresa churches in Trumbull and St. Lawrence in Shelton recently painted more than 4,000 square feet of St. Catherine Academy in Fairfield.
Knights and volunteers from the three churches painted the school's main hallway, receptionist office, physical therapy room and vocational room over the course of four days. The school hadn't been painted in roughly four years and needed a fresh coat of paint as well as spackling in several places.