This is a carousel. Use Next and Previous buttons to navigate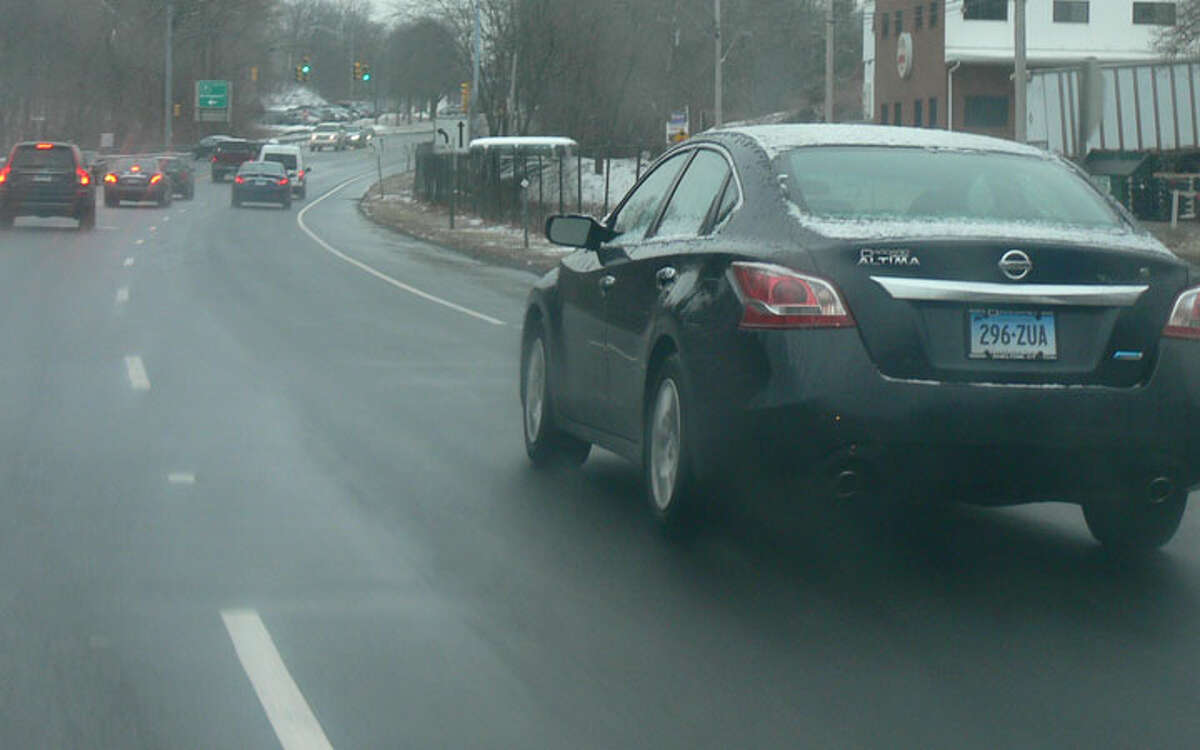 This morning's light snow should give way to rain this afternoon. The high on Monday will be around 49 degrees in Shelton, according to the National Weather Service (NWS).
The early morning snow left a dusting of snow, with parts of some vehicles — such as the one shown above on Bridgeport Avenue on Monday morning — coated in light snow.