This is a carousel. Use Next and Previous buttons to navigate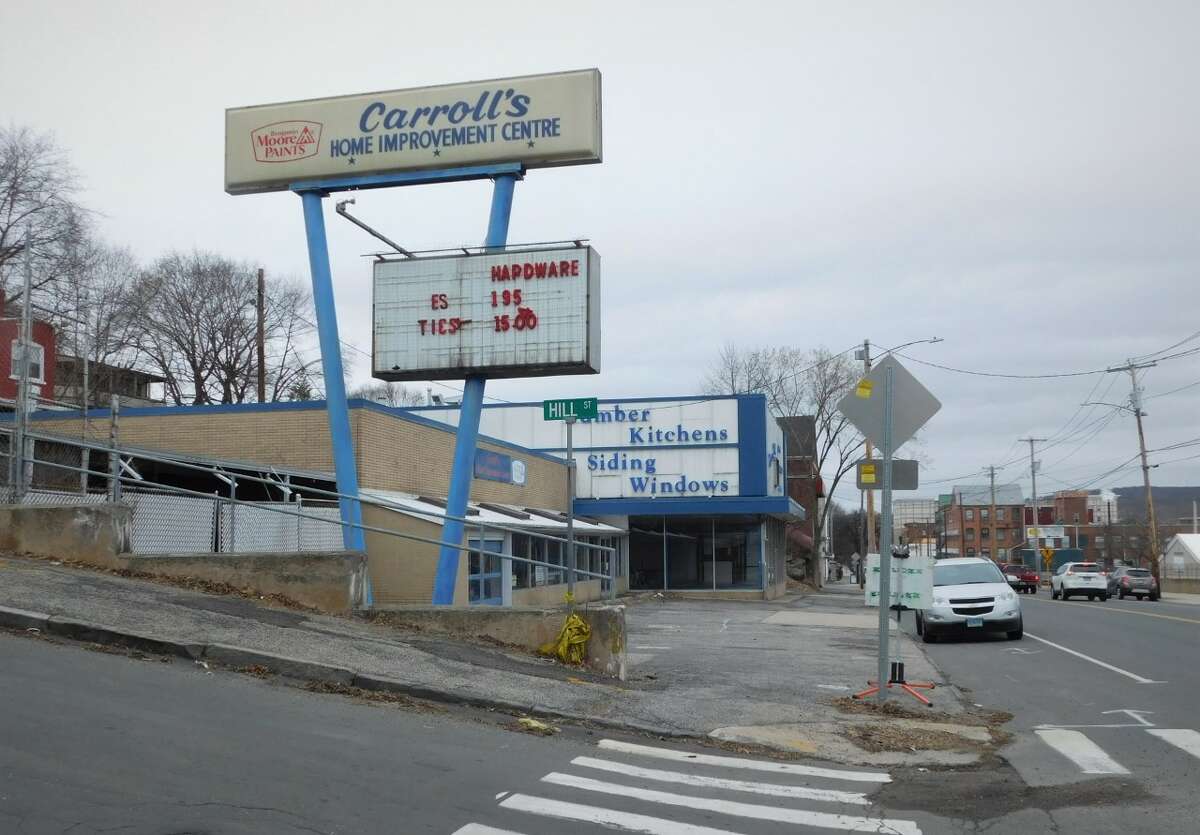 A developer wants to put ground-floor retail space and 69 apartments where the former Carroll's Home Improvement Store and two adjacent houses are located downtown.
The 0.95-acre development site would be created by combining four separate small lots bordering Howe Avenue, Hill Street and Coram Avenue.
A Planning & Zoning Commission public hearing on the application will take place April 24.
Cedar Village at Carroll's would be built in two phases. One phase would involve adding onto the Carroll's structure along Howe Avenue near Hill Street, with three floors of apartments above the enlarged building. Most apartments would be studios with some one-bedroom units.
On the ground floor would be 8,000 square feet of retail and commercial space.
The other phase would lead to a new five-story apartment building with 32 units and 36 interior garage spaces on Coram Avenue, near Hill Street.
An additional 33 parking spaces, plus six tandem spots, would be in an outdoor lot created between the two buildings.
Existing off-street parking on Howe Avenue, in front of the Carroll's building, would be eliminated and partially replaced by a pedestrian plaza.
Some of the land is zoned commercial and some residential, and the developer is seeking to create a Planned Development District.
Carroll's Home Improvement closed in 2014 after six decades in business, and has been vacant since then. The current structure was built in 1972.
The developer is Cedar Village Development LLC, based in Shelton, with Don Stanziale, Jr., listed as a partner and agent.
Chairman Virginia Harger asked a developer representative, engineer James Swift, if the applicant might be willing to consider including some designated affordable units in the project. Swift said he'd discuss the possibility with his client.