This is a carousel. Use Next and Previous buttons to navigate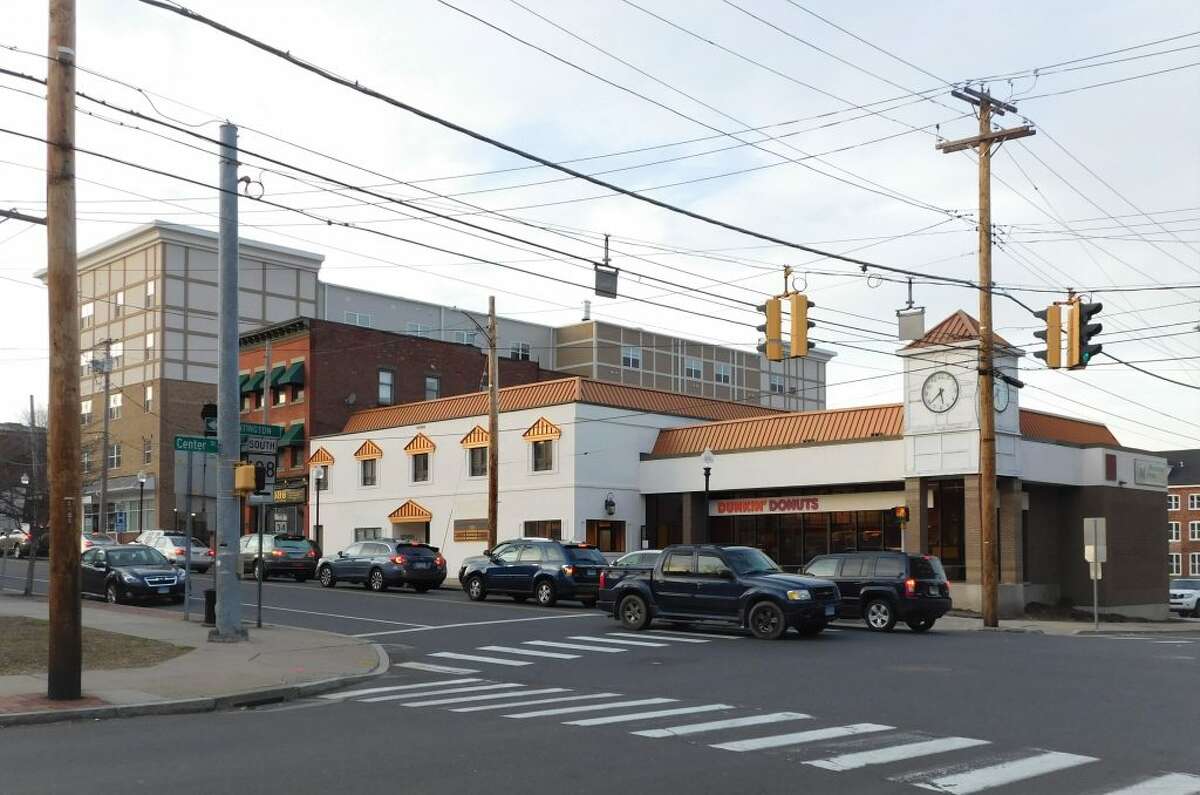 An application for a new apartment building with ground-floor retail space at Howe Avenue and Center Street has been withdrawn so the project can be revised.
Developer Angelo Melisi was proposing a six-story, 80-unit apartment building on 1.07 acres, but negotiations to purchase two small lots from Orazietti Brothers LLC ended without a finalized agreement. Melisi owns the part of the site that includes the current Dunkin' Donuts, adjoining small office structure and rear parking lot.
Melisi is now expected to offer a new plan that doesn't incorporate the Orazietti properties, home to the Pub on Howe and previously Downtown Danny O's. The Orazietti properties are at 441 and 445 Howe Ave., and the Pub on Howe will remain open for business.
The new plan should have fewer apartments, retail stores and parking spaces because the overall development parcel at 427 Howe Ave. now will be smaller. The withdrawn plan was to have 3,250 square feet of retail space and 115 parking spaces in addition to the upper-floor apartments.
Bridge Street Partners is the development entity and the project is being called Bridge Street Commons II. It would involve expanding the Planned Development District (PDD) approved when Melisi built the adjacent structure with retail and apartments at Howe Avenue and Bridge Street, known as Bridge Street Commons, which opened in 2017.
Attorney Kevin Gumpper, representing Melisi, told the Planning & Zoning Commission at its March 27 meeting that the "tentative agreement fell apart" with Orazietti Brothers.
Daniel Orazietti has sent a letter to the P&Z asking for assurance that the family properties have emergency egress in the rear, to West Canal Street, so "no hinderence to potentially develop our property occurs."
Gumpper said emergency egress for the Orazietti lots was provided as part of the previously approved PDD for the original Bridge Street Commons. "I think we've taken care of that in the past," he said.
Zoning staff is expected to look into the matter.
Orazietti and his attorney also questioned whether adequate legal notice was given to neighbors for the scheduled March 27 hearing, based on P&Z requirements.
P&Z debated whether to waive Melisi's application fees for the revised application that's expected to be filed for the smaller development parcel, due to the circumstances. The vote ended in a 3-3 tie, so Melisi will have to pay the normal fees with the new submission.
Possible CVS location
The national pharmacy chain CVS may be opening a store at the former Sears Appliance and Hardware site at 705 Bridgeport Ave., near Commerce Drive.
CVS had been expected to be part of the Fountain Square retail, hotel and office complex being built at 801 Bridgeport Ave., but that's no longer the case.
During a recent P&Z meeting, it was disclosed CVS was looking at potentially knocking down the Sears building and constructing a new store in its place. No application has been filed as of yet.