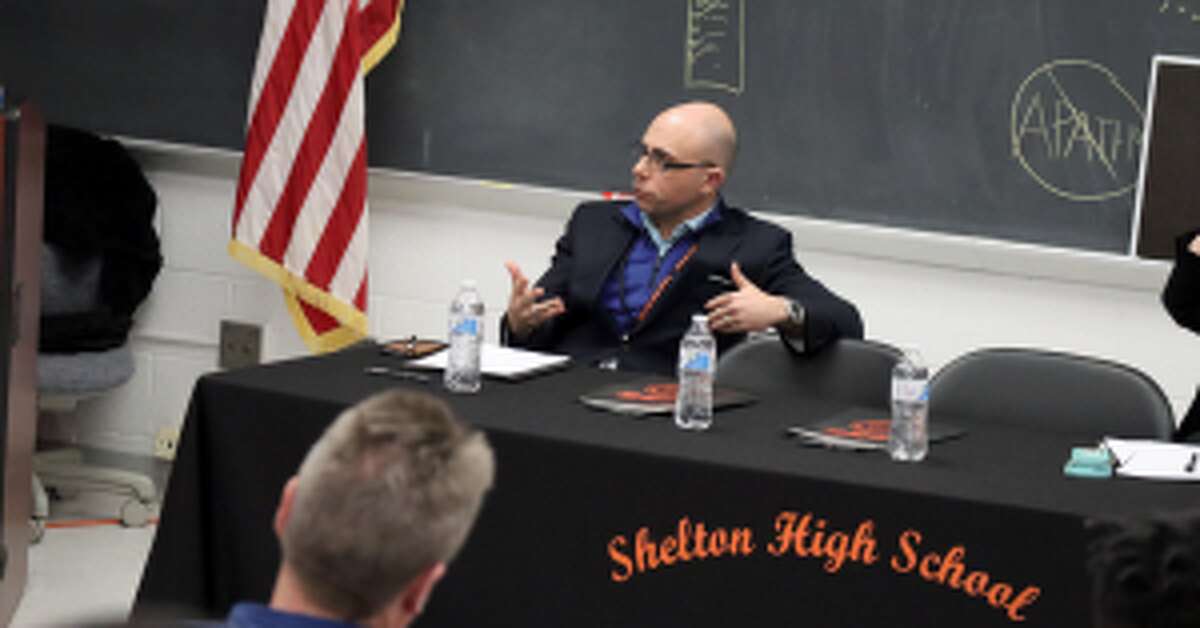 State Rep. Jason Perillo participated in a panel discussion at Shelton High School on Thursday, March 28, with local Planning & Zoning Commission member Jimmy Tickey and Jacqueline Kozin, executive director of the state's Democratic State Central Committee.
The event was hosted by the Shelton High School Junior State of America during fight apathy week.
"It is great to see some many young people getting involved in politics," said Perillo. "We need more young people getting involved in their communities."
Perillo also urged the students to read as much as they can about the issues impacting our state country and to always work to find common ground with friends or individuals with opposing viewpoints.
The Junior State of America is a civil, all-partisan, welcoming community of students, teachers, alumni, board, staff and supporters.