This is a carousel. Use Next and Previous buttons to navigate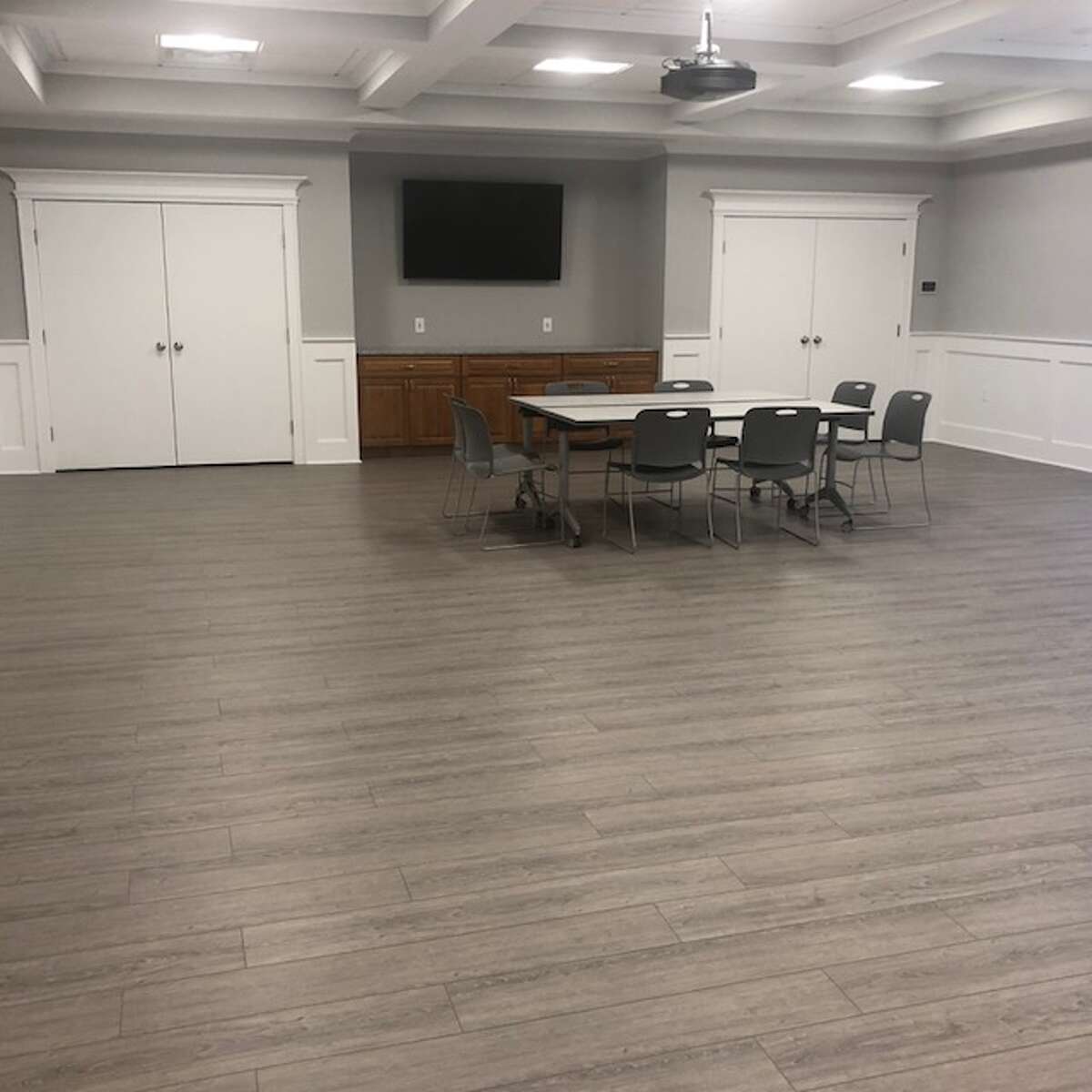 Plumb Memorial Library officials last week celebrated completion of its newly remodeled main meeting room — phase one of the library's extensive renovation plans.
"This is an exciting time for the Plumb Memorial Library," said library Director Joan Stokes, adding that the renovation project is a joint venture between the library board, the city and the Friends of the Shelton Library.
"An extensive renovation project has begun," said Stokes, "that will — over the course of nearly the next decade — enhance, refurbish and renovate every corner of the historic building."
Stokes said that the main meeting room — home to numerous children's and adult classes over the years — is now "clean, updated and has the latest technology."
At the recent staff/volunteer appreciation luncheon on Thursday, April 18, library staff and board members dedicated the new main meeting room.
"Board member Steve Bellis has been instrumental in the construction and coordination of this project," said board Chairman Jim Geissler. "This effort has been ongoing, and we look forward to the public's input."
"We are honoring the intention of our library's donors to improve the library experience," said board Treasurer Aleta Miner. "We are excited to offer this room for the enjoyment of the public and believe it will be an asset for years to come. We also acknowledge the support of the Friends of the Libraries who generously contributed to expenses for this room such as new tables and chairs."
Stokes adds that having a main meeting room with state-of-the-art equipment will enable the library staff to offer new varieties of programming and provide the public with an area for community events as well.
The next phase of the renovation project is already underway, sad Stokes, adding that a new elevator in the rear of the building is under construction and will enable patrons to easily go from one floor to another. Additional handicap parking spaces are also planned for the parking lot at the rear of the library.