This is a carousel. Use Next and Previous buttons to navigate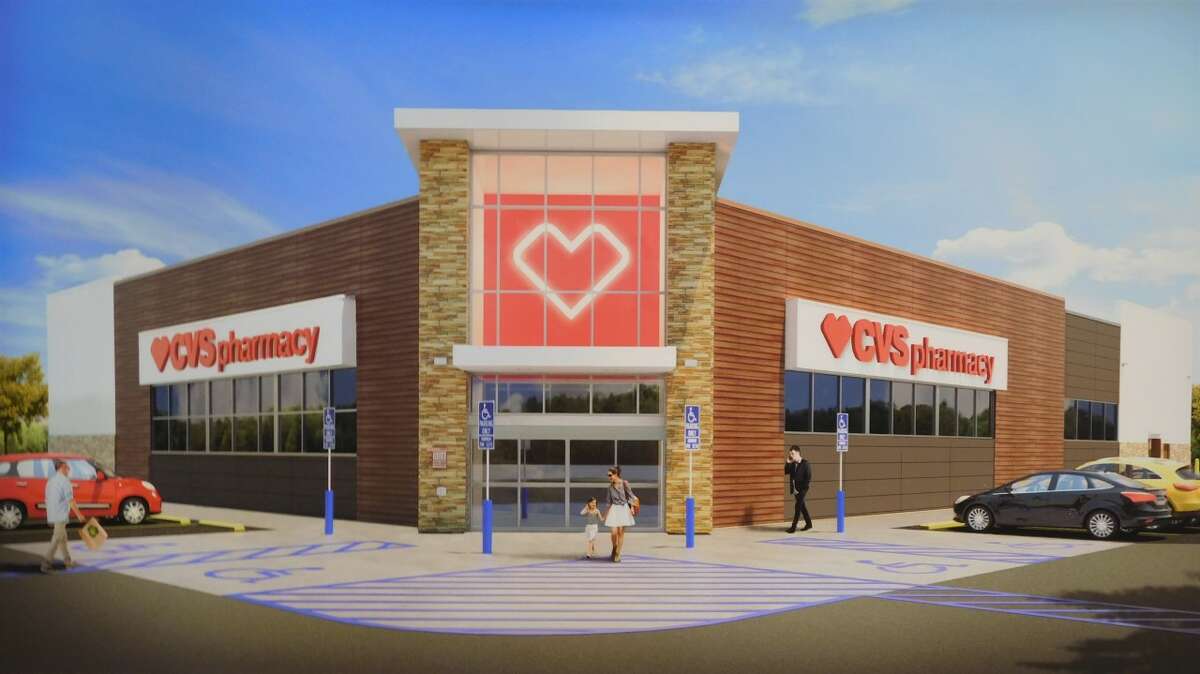 Plans to replace the vacant Sears Appliance and Hardware store at 705 Bridgeport Avenue with a CVS pharmacy and store were detailed at the Wednesday, May 29, Planning & Zoning Commission meeting.
The 25,068-square-feet Sears building would be demolished and replaced with a smaller, 13,111-square-feet structure that would house a CVS with a drive-through window and walk-in Minute Clinic.
"We're excited to come into Shelton," developer attorney Daniel Kleinman said of CVS.
The new CVS could be ready to open by the end of the year if approved by the P&Z, said Al Dasilva, one of the shopping center's owners. "We're ready to knock down the [Sears] building," he said, noting the project would require minimum site work.
The location is part of an existing Planned Development District (PDD) on 4.1 acres that also includes a Chipotle restaurant and two other retail buildings with a FedEx store, nail salon and credit union.
The property owners are requesting changes in the PDD language to allow a pharmacy, drive-through window, walk-in clinic and 24-hour operation, although representatives indicated no plans exist to be open 24 hours a day at this time.
The drive-through would be on the north side, toward the Hampton Inn, with a one-way driveway going around the back of the building. A fence or other barrier would be built in the rear to protect vehicles from possible falling rock due to extensive ledge.
Based on the applicant's submitted traffic data, a CVS would generate about twice as much traffic as the Sears store, with 130 to 152 vehicle trips in a peak hour. Parking would be on three sides of the new building.
The building's highest point would be a decorative tower in the front at 29 feet. Most of the structure would be slightly shorter.
The overall shopping center would have 181 parking spaces, which is more than the required 138 spaces.
The store would likely keep hours of 8 a.m. to 10 p.m., said developer engineer Paul Vitaliano.