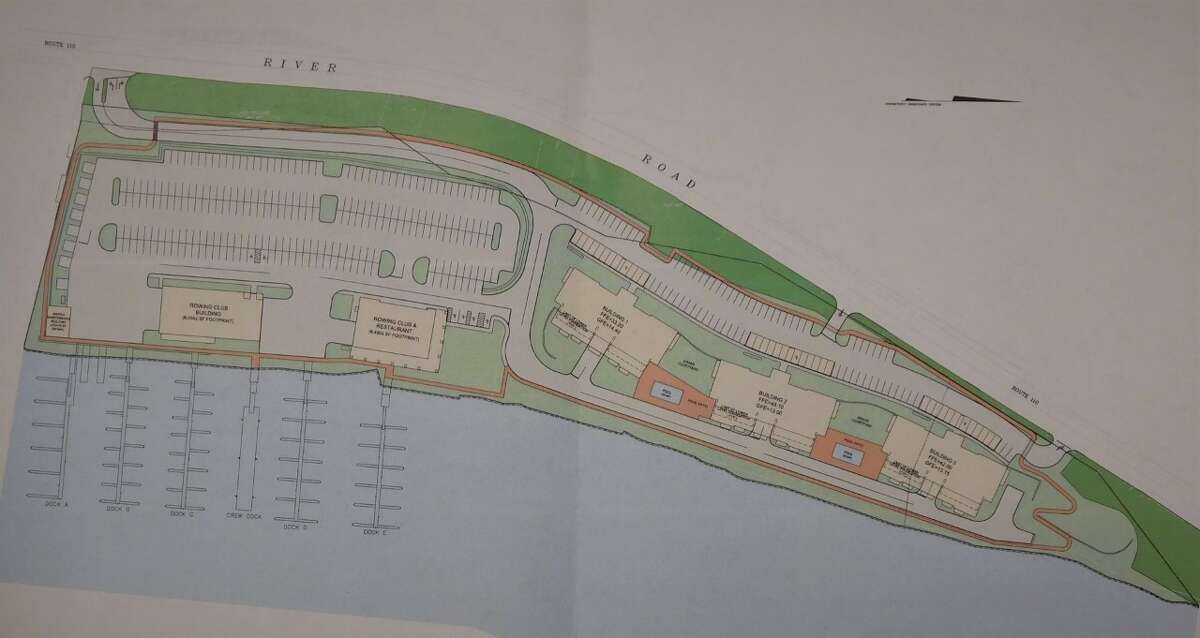 A resident is suing to overturn the zoning approval of an apartment, marina and restaurant plan for the Beacon Point Marina property on River Road.
Deborah Boles of Kyles Way, a road that overlooks the site from a hill across the street, claims in a lawsuit that the P&Z in its decision "ignored and acted in a manner that is inconsistent with, and violates, the procedural and substantive requirements and provisions" of local zoning regulations and state laws.
The approval "will impact negatively upon the property of the plaintiff, including its fair market value and the peaceful, quiet and safe use and enjoyment by the plaintiff of her property," according to the lawsuit.
Boles' attorney is Christopher Russo of the Fairfield-based law firm of Russo & Russo, who had attended P&Z hearings on the proposal to speak against it for his client. Boles is a resident of the Crescent Village condominiums, which is within 100 feet of the development site.
The P&Z approved the Great River Water Club project by a 4-2 vote in March. The developers plan to construct three apartment buildings with a total of 98 units, two swimming pools, a 170-seat restaurant, a rowing club facility, 100 boat slips, a public walkway and parking.
The 8.6-acre site is along the Housatonic River at 704-722 River Road (Route 110), which is across from Murphys Lane.
The applicants, Ricar LLC and Mianus Holdings LLC, received P&Z permission to alter an existing Planned Development District approved for another project at the site that was never built.
The proposal went through various versions during an extended zoning process. Supporters said it would upgrade the area and increase public waterfront access, and complimented the developer for making many revisions during the process. The initial plan called for more apartment buildings and living units.
Opponents focused on density, building height, impact on water views, traffic and sewer access. Some residential buildings would be up to 60 feet tall and the project would need to connect with the Stratford sewer system that serves Shelton's Pine Rock neighborhood.