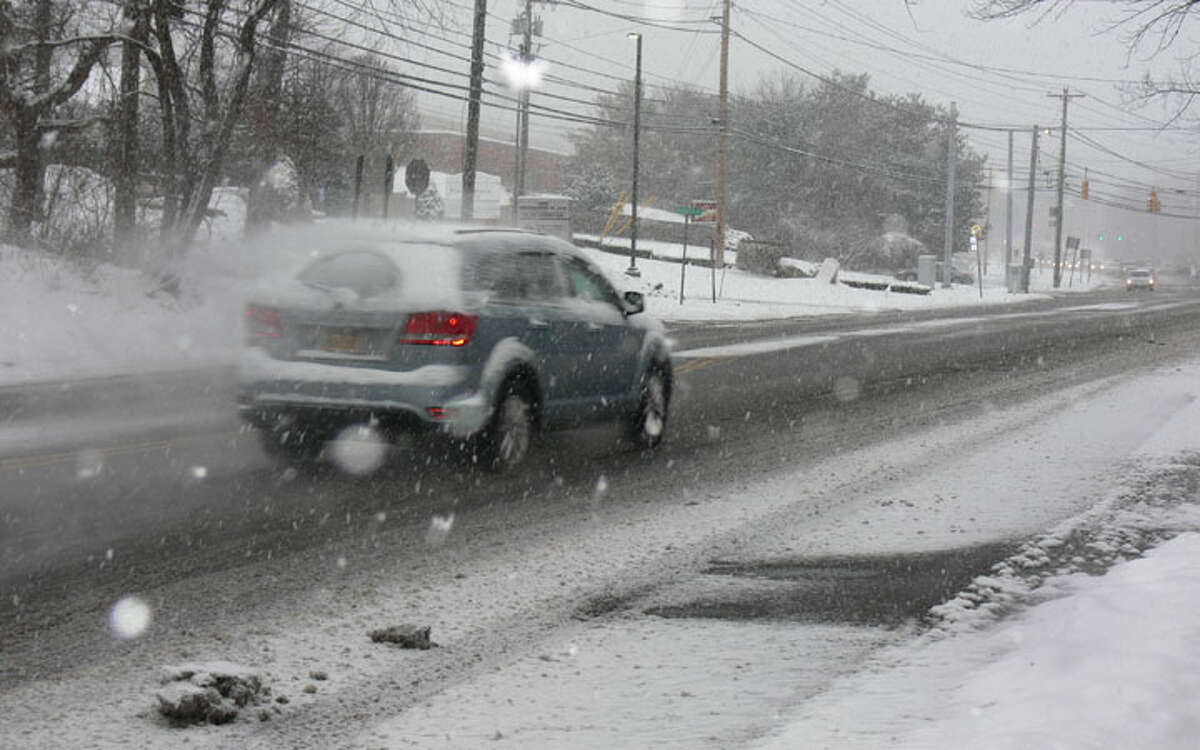 -
At of 6 p.m. on Friday, heavy snow continues to fall in Shelton, leading to slick road conditions. It appears 3 inches or more of snow has already accumulated in the city. (Photos by Brad Durrell)
The snow is expected to continue until about midnight, then possibly change to mixed snow and freezing rain through Saturday morning.
Total accumulations should be in the 4 to 5 inch range, according to National Weather Service predictions.