This is a carousel. Use Next and Previous buttons to navigate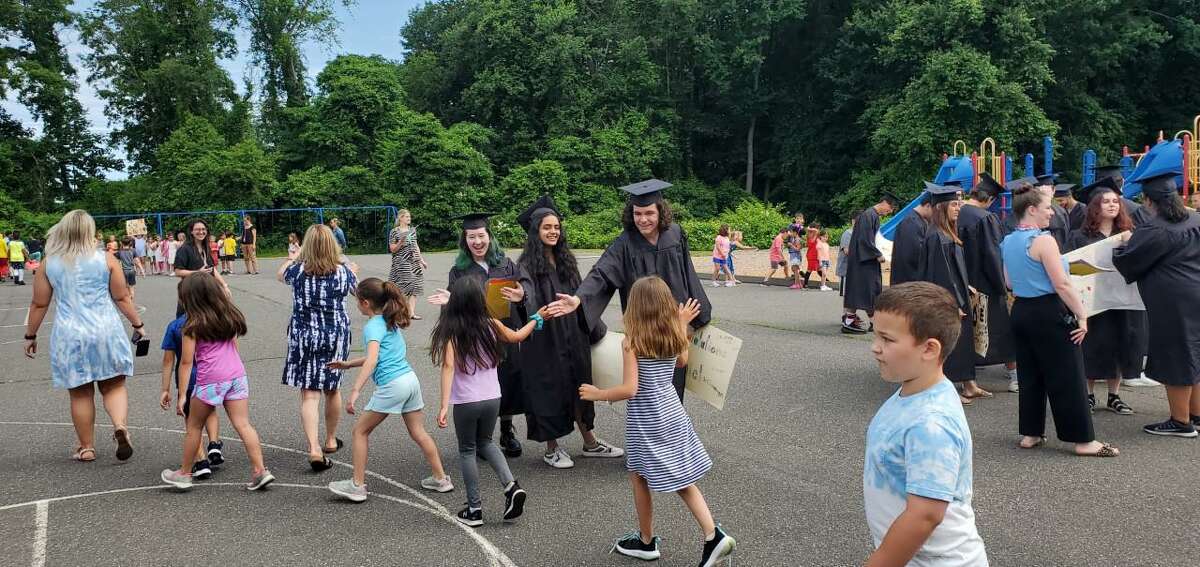 SHELTON — High school seniors practiced their procession skills in the halls where their school careers all began.
Graduating seniors, donning cap and gown, visited the elementary schools they once attended this week. Students in the schools held up signs, fist bumped and cheered for the seniors as they walked the halls and playgrounds of their old stomping grounds.