This is a carousel. Use Next and Previous buttons to navigate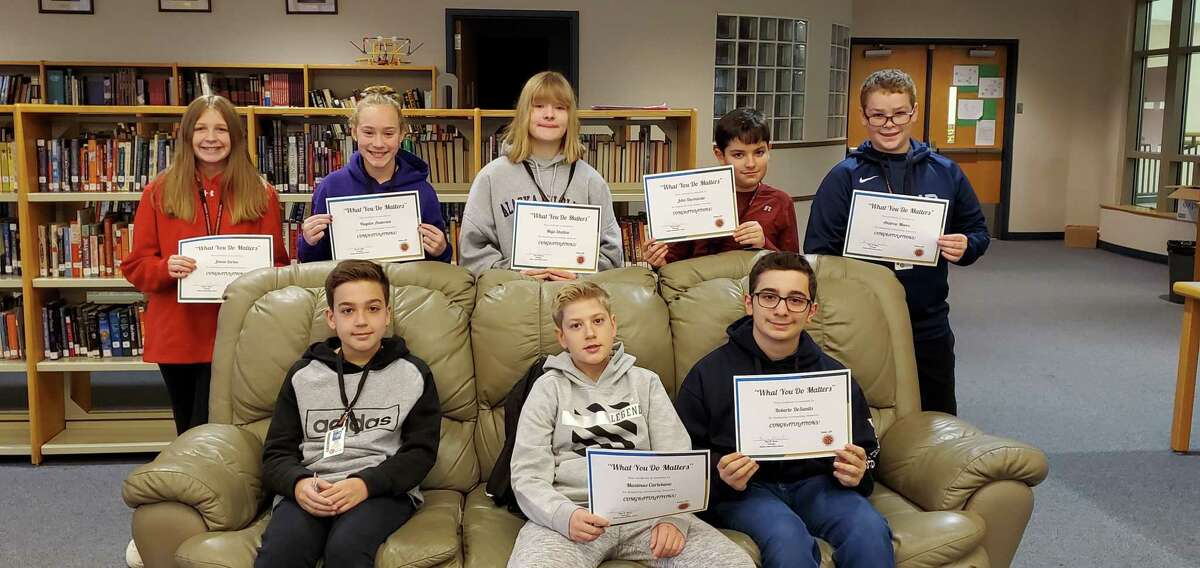 Shelton Intermediate School recently announced its Students of the Month and "What You Do Matters" Character Awards for October.
The winners for Students of the Month are Team Acceptance: Arba Kacorri and Dimitri Mysirlidis; Team Fortitude: Madison Jensen and Cory Bruce-Tagoe; Team Resilience: Saffron Hallett and Andrew Moore; Team Compassion: Salina Clemenete and Preston Hyner; Team Perseverance: Stacey Ritenour and Christian deMelo; Team Determination: Xiomara Pierre and William Schiappa; Team Integrity: Adam Klein and Anastasia Reilly; Team Unity: Ava Vojtek and McBenedict Mweze; and Unified Arts: Emma Bookbinder.