This is a carousel. Use Next and Previous buttons to navigate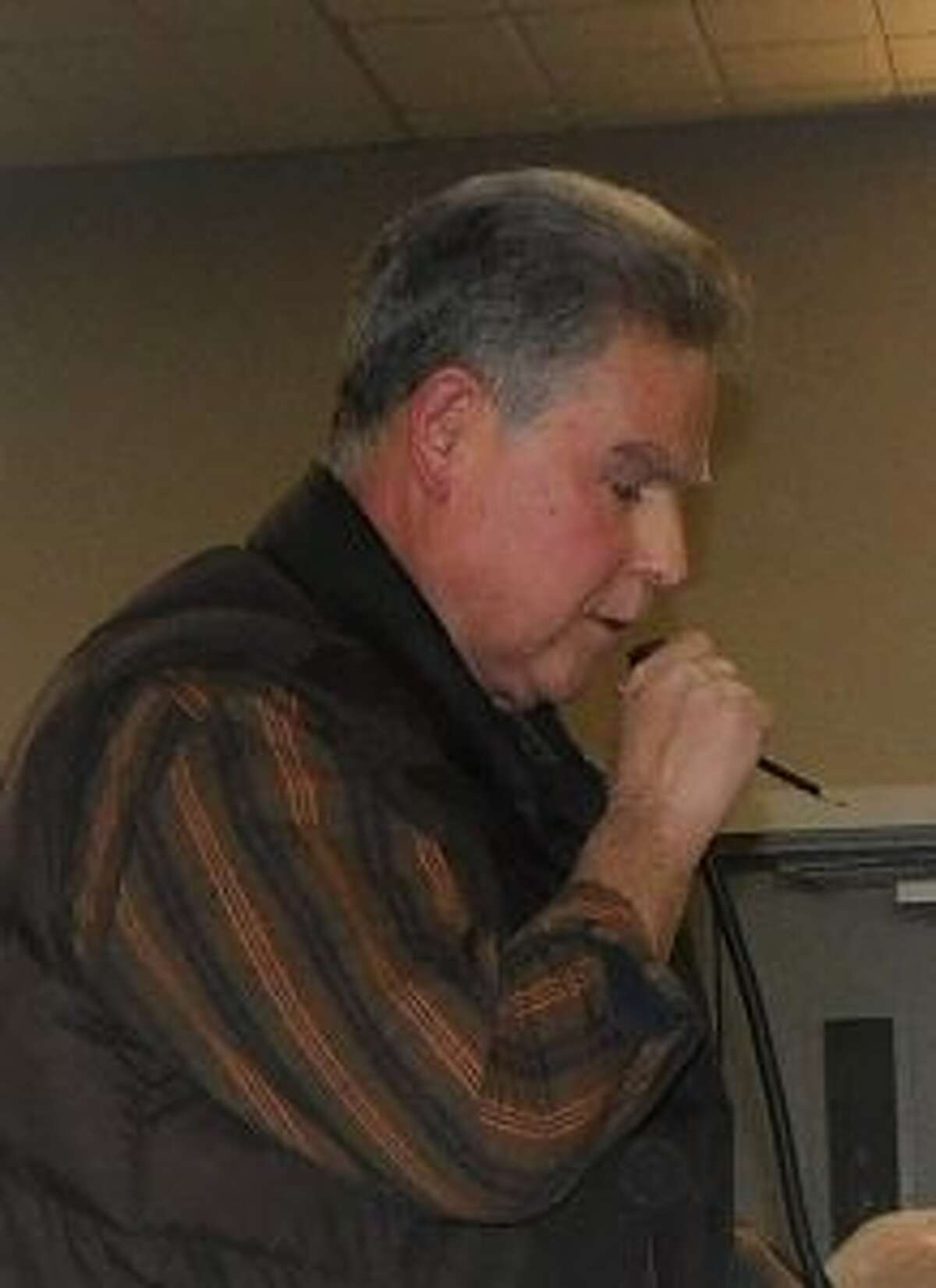 The effort to develop a Long Hill Avenue property into housing continues to face obstacles due to questions about fill used at the 3.96-acre site in the past.
The developer recently dug four test pits at the site that found no contamination, and has now reluctantly agreed to test one more location closer to the road, where a neighbor claims many tires were buried. It's also where a shared driveway to the four-home development would be built.
"All they want to do to is keep my client testing so they can't build," developer attorney Dominick Thomas said of project opponents at the March 27 Planning & Zoning Commission meeting. "What they want us to do is dig up the whole site."
"There will always be an excuse," Thomas said. "I think it's B.S."
But several P&Z members said the commission needs to be sure the site is structurally and environmentally safe to build housing.
"I don't want the see the project turn into another Independence Drive," said member Mark Widomski, referring to two lots of undeveloped residential land filled with industrial rubber in Shelton.
Alternate Nancy Dickal said the P&Z needs "to do our due diligence to make sure there's nothing cancerous there."
Thomas' frustration with critics and skeptical P&Z members almost boiled over at the meeting, with Chairman Virginia Harger calling for an unexpected five-minute recess to keep emotions in check.
"Dominick, calm down," Harger said just before the break and after Thomas complained his clients "have been put through hell doing testing."
Owners Jack and Josephine Gaida have been trying for years to develop the lot at 405 Long Hill Ave., which is across from Sylvan Drive. They have proposed an industrial building, condominiums and more houses than the current four-home plan, all without success.
Most of the land is zoned for light industrial use except a thin section connecting to Long Hill Avenue that is one-acre residential. The land abuts Route 8 and a Sikorsky Aircraft facility and includes wetlands.
The newest Brookview Heights plan would set aside 2.1 acres as an undeveloped common area for the homeowners, with the houses clustered together off one driveway with a cul-de-sac. The land would be rezoned as a Planned Development District for the project.