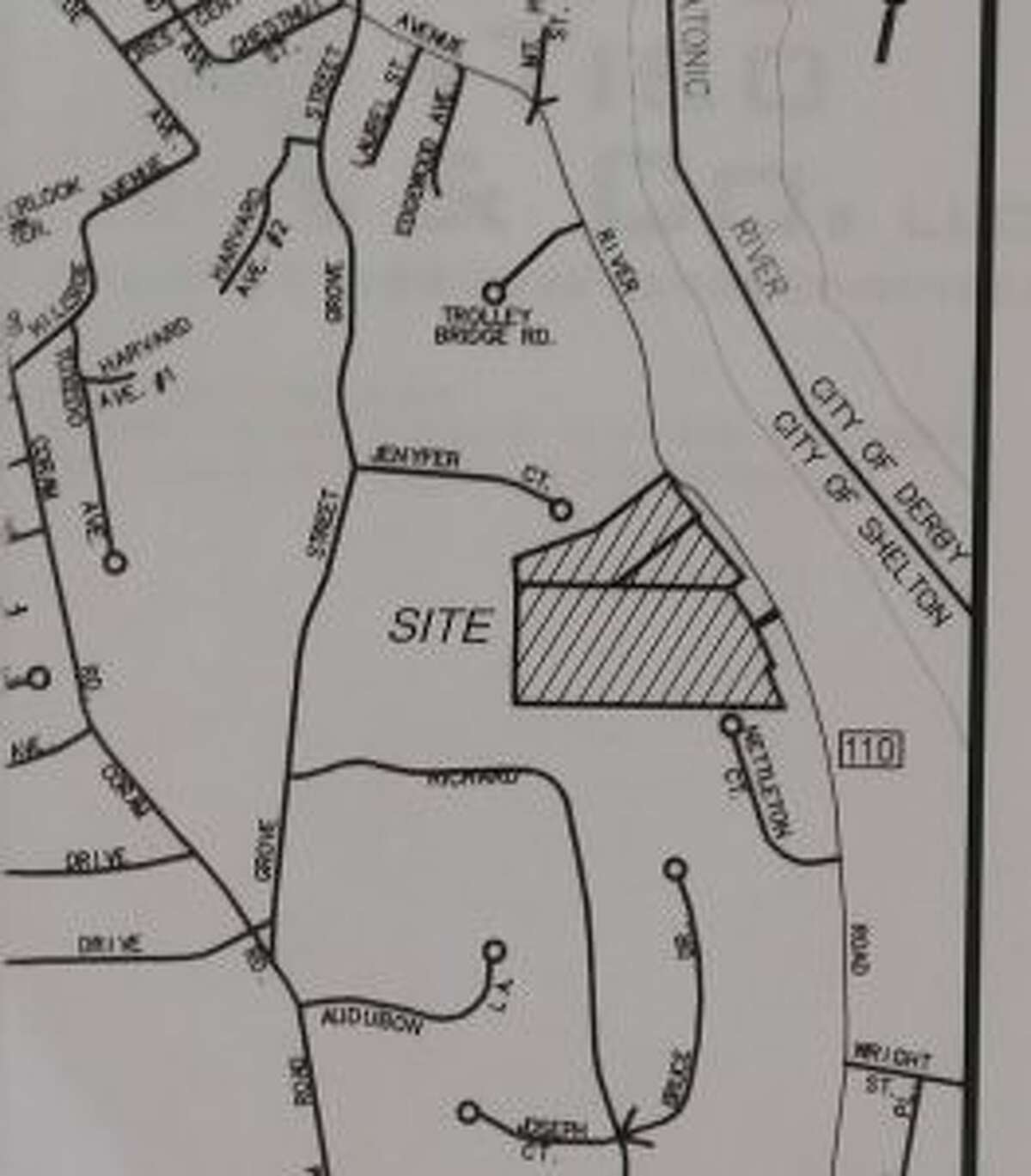 Revisions have been made to a proposal for a 36-unit condominium complex at 85-97 River Road.
The developer has moved residential buildings slightly farther from a rock ledge, added parking spaces and relocated a mailbox pickup area away from River Road, architect Pat Rose told the Planning & Zoning Commission on March 27.
Trash pickups at individual homes will replace an earlier plan to have trash containers, said Rose, who works for the developer.
The changes follow concerns raised by staff, P&Z members and the public at an earlier meeting. Neighbors also are worried about the potential impact on traffic, school enrollment and wildlife.
Developer representatives said the project "is not expected to have a significant impact" on traffic on River Road (Route 110). They pointed to a recent Board of Education enrollment report showing similar multifamily housing attracts few adults with school-age children.
Key Development LLC wants to construct nine residential buildings on 12.4 acres across from the Baingan Indian restaurant. Much of the property in the rear has limited development potential due to elevation changes, rocky terrain and wetlands.
The developer is seeking a special exception to allow a multifamily development on the property, which is zoned Residence-3 for quarter-acre lots.
The project would have 24 two-bedroom townhouse units and 12 three-bedroom ranch units, with buildings up to three stories high. Each unit would have a deck or patio.
Members continued to raise questions about rock cuts needed to create the development site, which will lead to some residential units being close to ledges from 25 to 50 feet high. Blasting will be used for the cuts.
Concerns focus on the potential for rock to crumble and fall apart in the future, presenting danger to people and property below.
Decks and patios in the rear of some units would be 10 feet from the rock ledge, separated by a flat grassy area and a two-foot-wide drainage trench at the rock's edge.
Developer engineer Manny Silva said the "homogenous, solid rock" found in the immediate area doesn't flake or fall apart easily and limited water would flow toward the ledge tops.
Developer Kenneth Schaible said Shelton has a lot of rock and he's done blasting for projects with "no complaint, no damage." He pointed out he served on the city Blasting Commission, working with the fire marshal.
Member Mark Widomski said blasting could make fissures in the rock, letting water seep in and the rock eventually deteriorating.
Rose said similar rock in the vicinity has shown "no deterioration" and should problems occur, anchors or other methods could be used to remedy the situation. He said the city has blasting rules in place to protect people's properties.
Peter Gomis, who owns an abutting house, said blasting could lead to "collateral damage" in the neighborhood. "It's going to have to be turned into a rock quarry to clear it," he said.
Nearby resident Diana Barry said blasting had caused problems in the past in Shelton. She also listed all the nearby condo and apartment developments built or approved in recent decades, saying they've led to more traffic. "That's a lot of cars," she said.
The site has 400 feet of frontage on River Road and would be accessed off one driveway that would be steep near the road, with grades up to 8%.
All condo buildings would be at least 25 feet from each other and a stormwater management system would reduce current runoff from the site.
Rose pointed out less than two acres of the overall property would be developed for the project.
In a letter, the Conservation Commission raised no objections to the proposal and pointed out land in the rear would remain wooded and "maintain scenic views."
On school enrollment, Rose said the recent report indicated multifamily units generate 0.06 students per unit, which would mean about two students for a 36-unit project.
Schaible questioned why tandem parking spaces couldn't be counted toward the required number of parking spaces, saying no one has shown him the pertinent regulation in the zoning laws.
The application was kept open for more staff review.