This is a carousel. Use Next and Previous buttons to navigate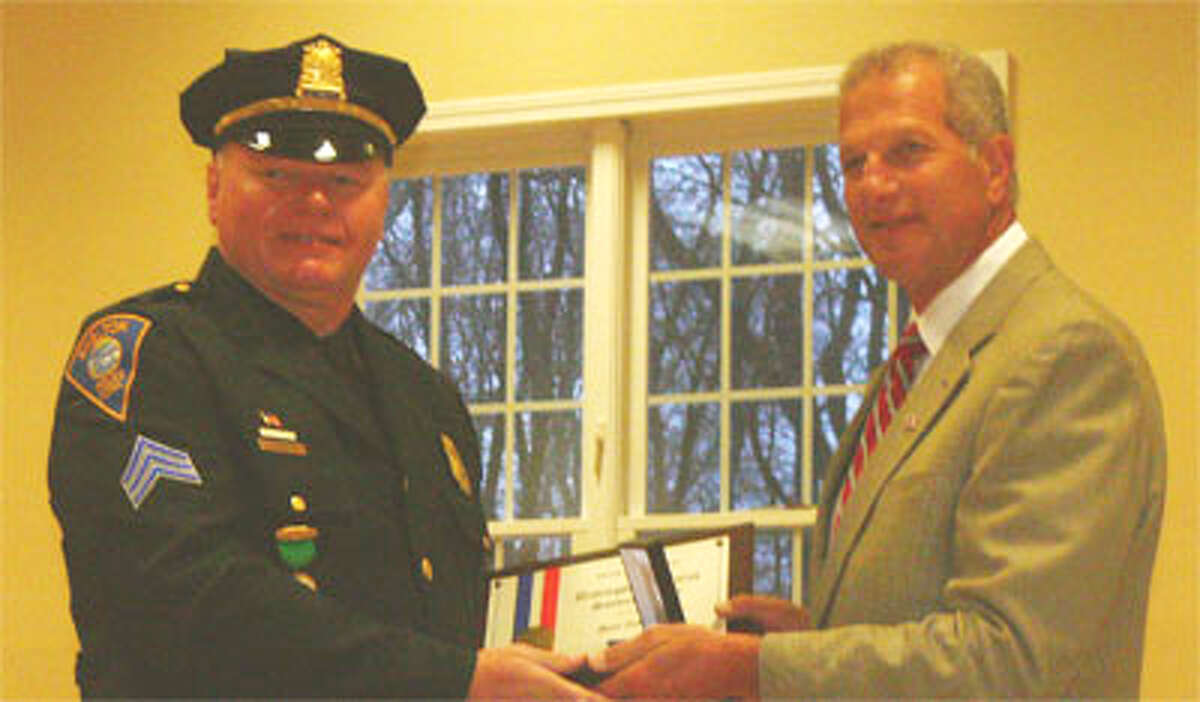 -
Shelton Police Sgt. Peter W. Zaksewicz, above, receives a plaque honoring his 30 years of service with the Shelton Police Department from Mayor Mark Lauretti.
Zaksewicz was first hired by the department in 1985, and previously had worked in law enforcement in Ansonia.