This is a carousel. Use Next and Previous buttons to navigate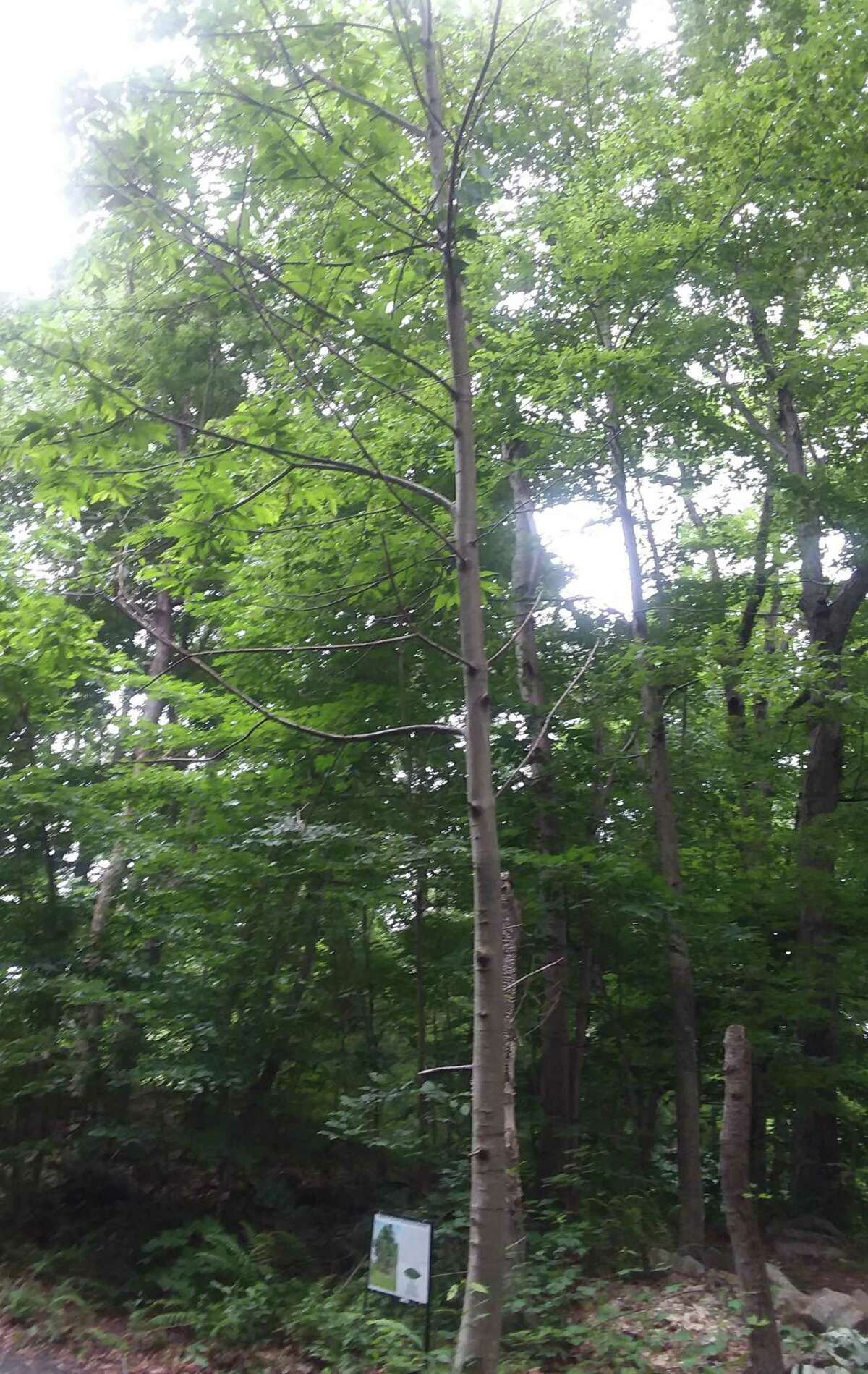 SHELTON — American chestnut trees, which once dotted the landscape, have been a rare find for decades — which is why the city has become an arborist's dream.
Shelton is home to an American chestnut tree, which sits beside the Rec Path close to Wesley Drive. Now a sign educating passersby of the history of the American chestnut sits beside the majestic tree.