This is a carousel. Use Next and Previous buttons to navigate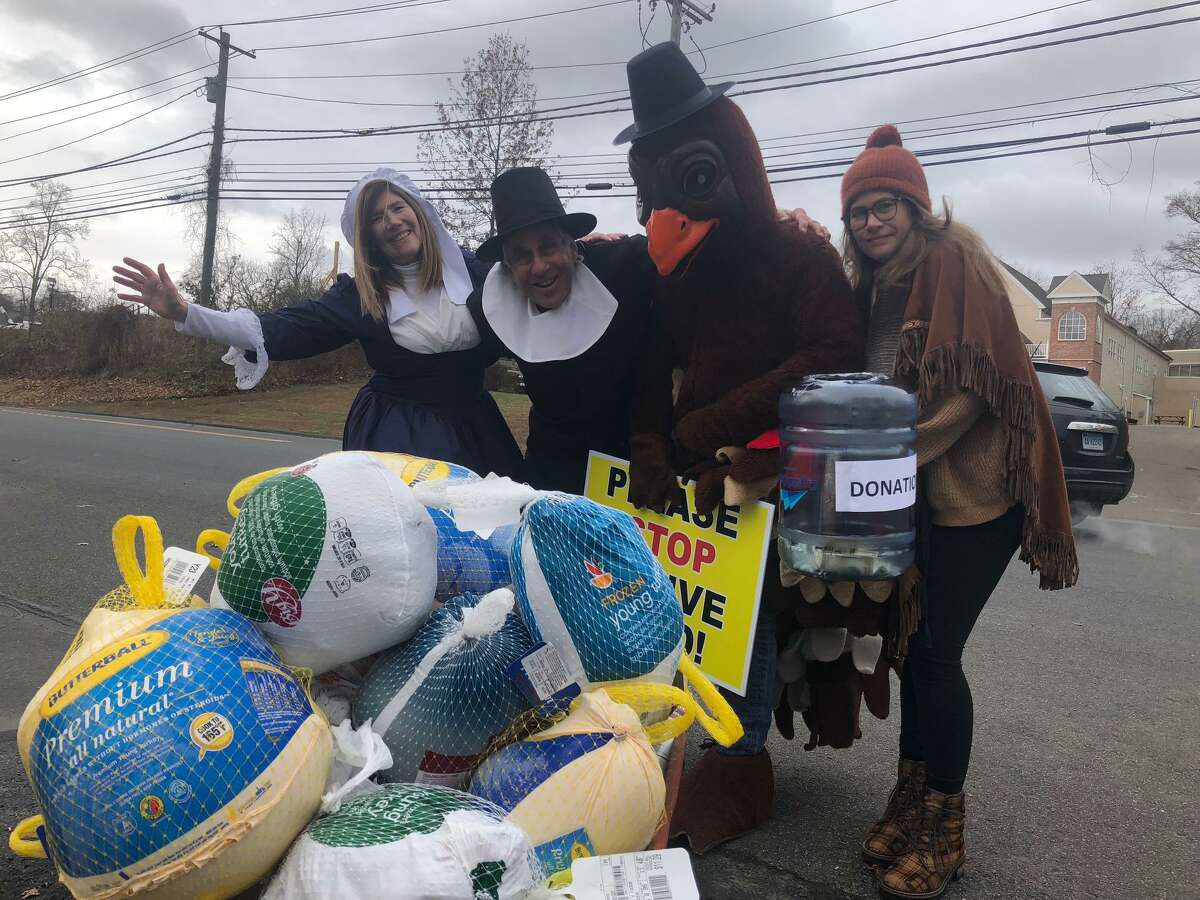 Dr. Bruce Sofferman, owner of Shelton-based Smile Dental Center, netted quite a haul of donated turkeys and other food stuffs for Spooner House last week. But the collections continue as the Sofferman family looks to keep the food drive for those in need going this holiday season.
The Soffermans - Bruce, with wife, Deborah; daughter, Sophia, and one enthusiastic turkey (Branden Carey) — dressed in traditional Thanksgiving garb Wednesday, Nov. 20, and stood outside 1000 Bridgeport Avenue - home of the dental office - collecting donated food.