This is a carousel. Use Next and Previous buttons to navigate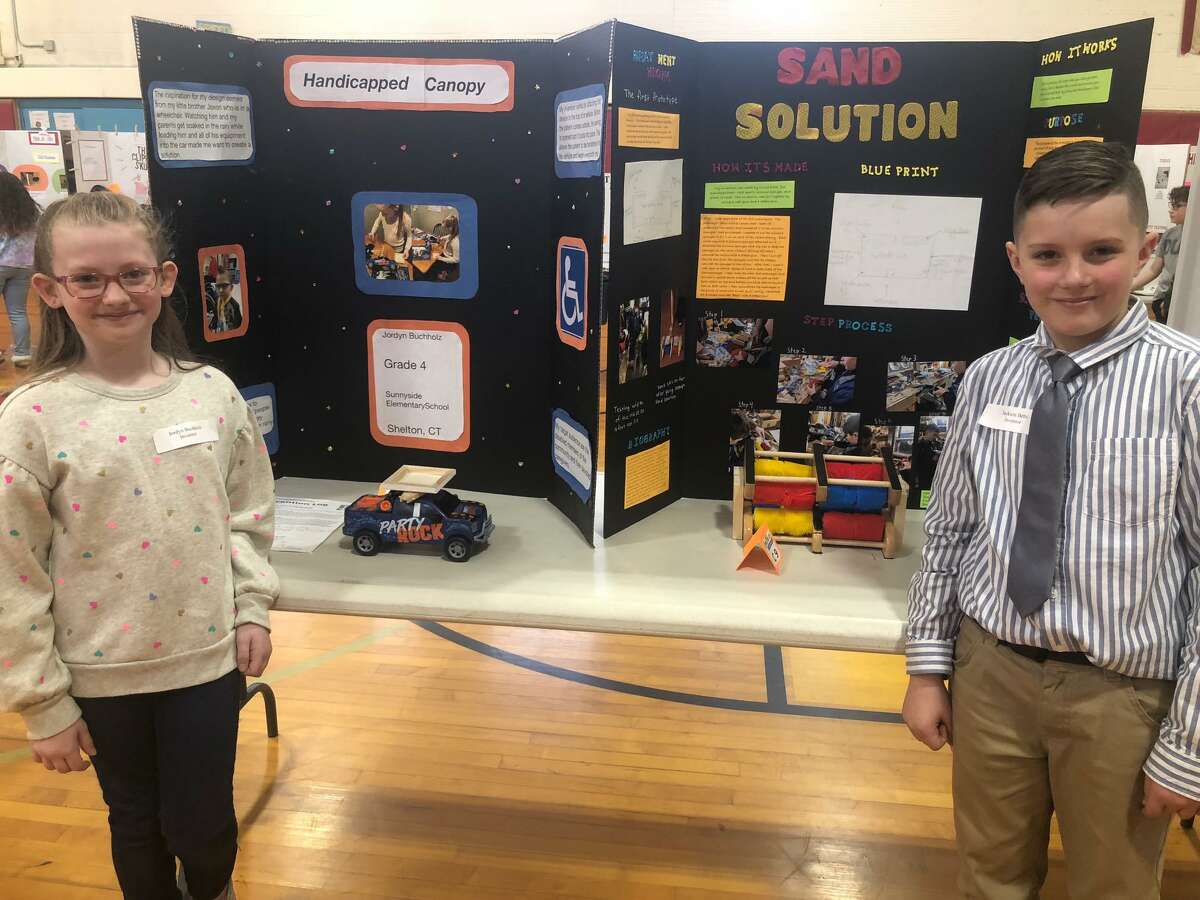 SHELTON - From hands-free mixers to fancy pencils, rolling snow shovels to a device to clean sand off your feet, Sunnyside School students showed off their inventive side Wednesday, March 4.
Dozens of fourth graders, under the guidance of teachers Allissa Dempsey and Margie Everett, put their creations on display for the celebrity judges, with Adrian Paris' Porto-Tush 3000 earning the top prize. Paris will now take his invention to the University of Connecticut for a statewide competition in May.