This is a carousel. Use Next and Previous buttons to navigate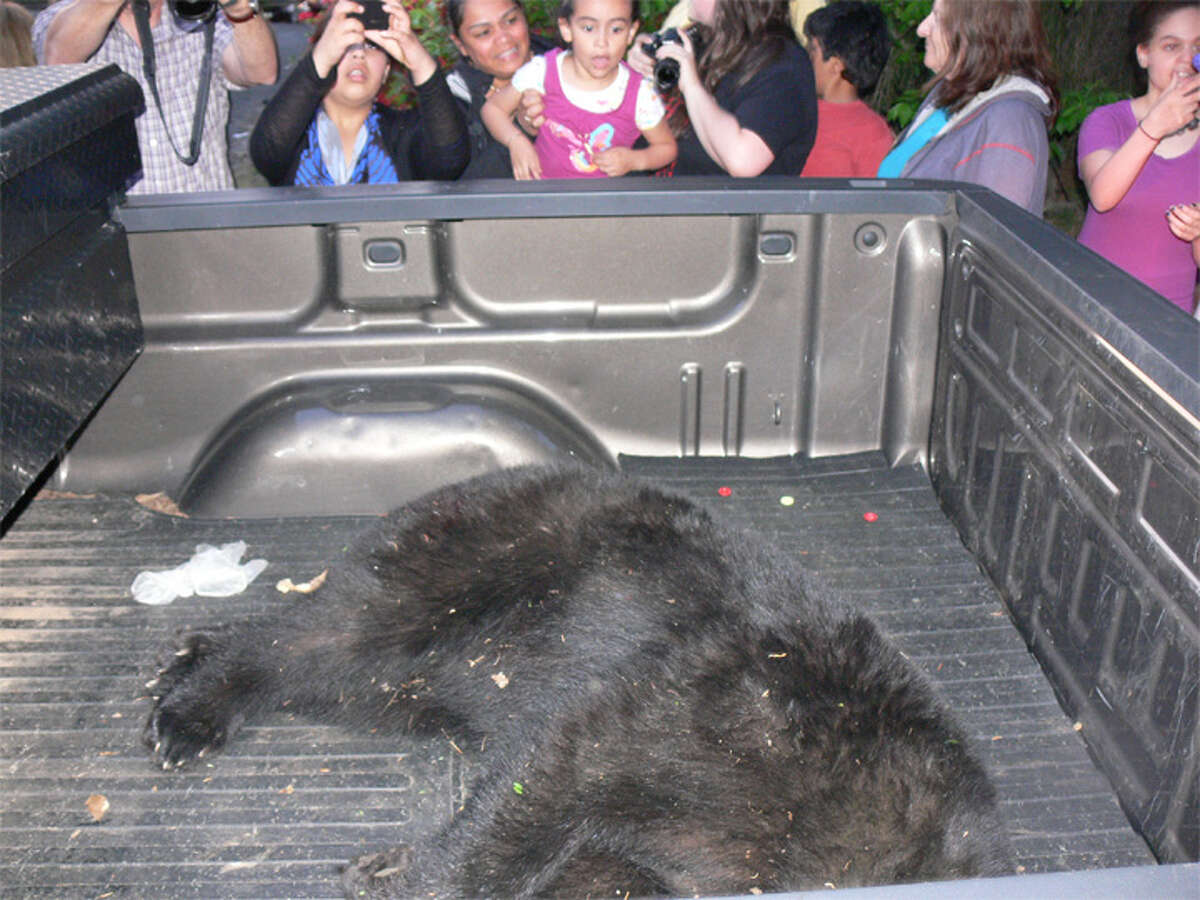 -
The so called "Shelton bear" has been tranquilized, caught and transported to a more rural location in Connecticut.
After being hit with pellets from a tranquilizer rifle, the bear eventually fell off a tree in a yard on Bodyk Place, a residential road in the southwestern part of downtown Shelton.