This is a carousel. Use Next and Previous buttons to navigate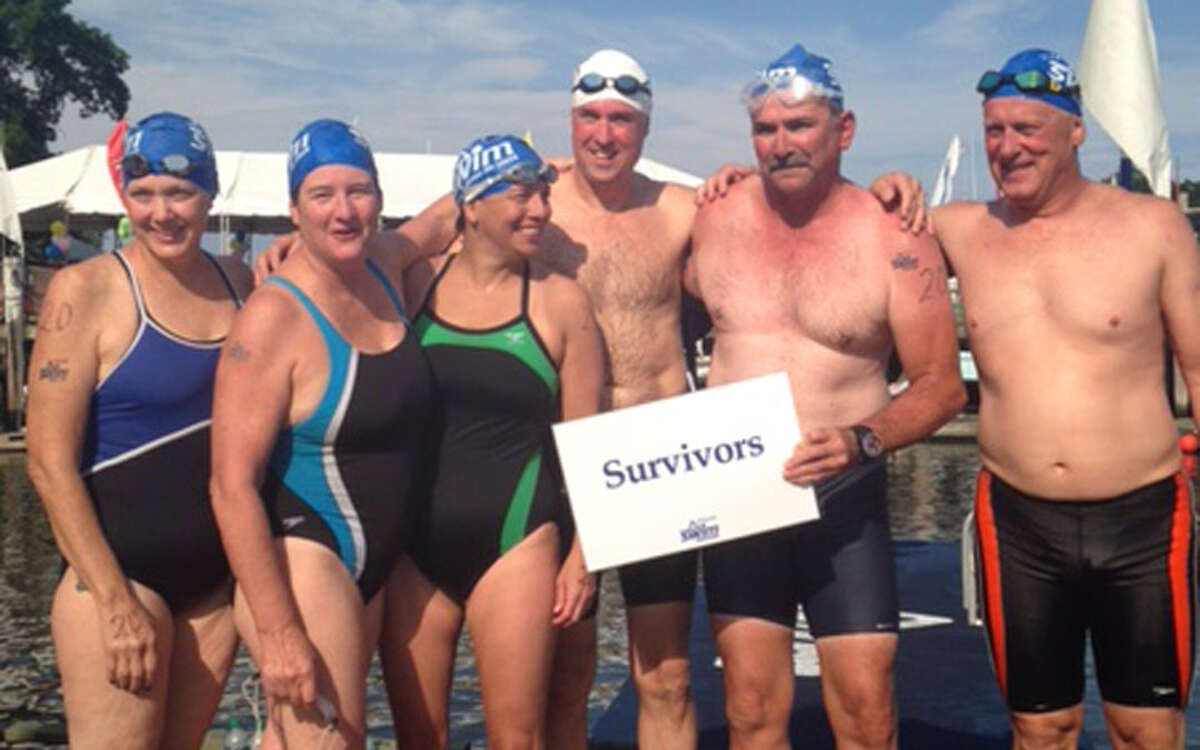 On July 28, sunshine and calm waters greeted 140 swimmers as they took on the 15.5 miles between Long Island, New York and Bridgeport on Saturday for the 28th annual SWIM Across the Sound marathon. The swimmers' effort support the 30,000 people annually battling cancer.
This year's SWIM raised more than $250,000, all of which goes to St. Vincent's 45 cancer education, prevention, and assistance programs. A group of six teens from New Haven's Hopkins School, called the Hopkins Hilltoppers, came in first place completing the marathon in five hours, 54 minutes, and 32 seconds, crushing the previous record of 8:15:20.