This is a carousel. Use Next and Previous buttons to navigate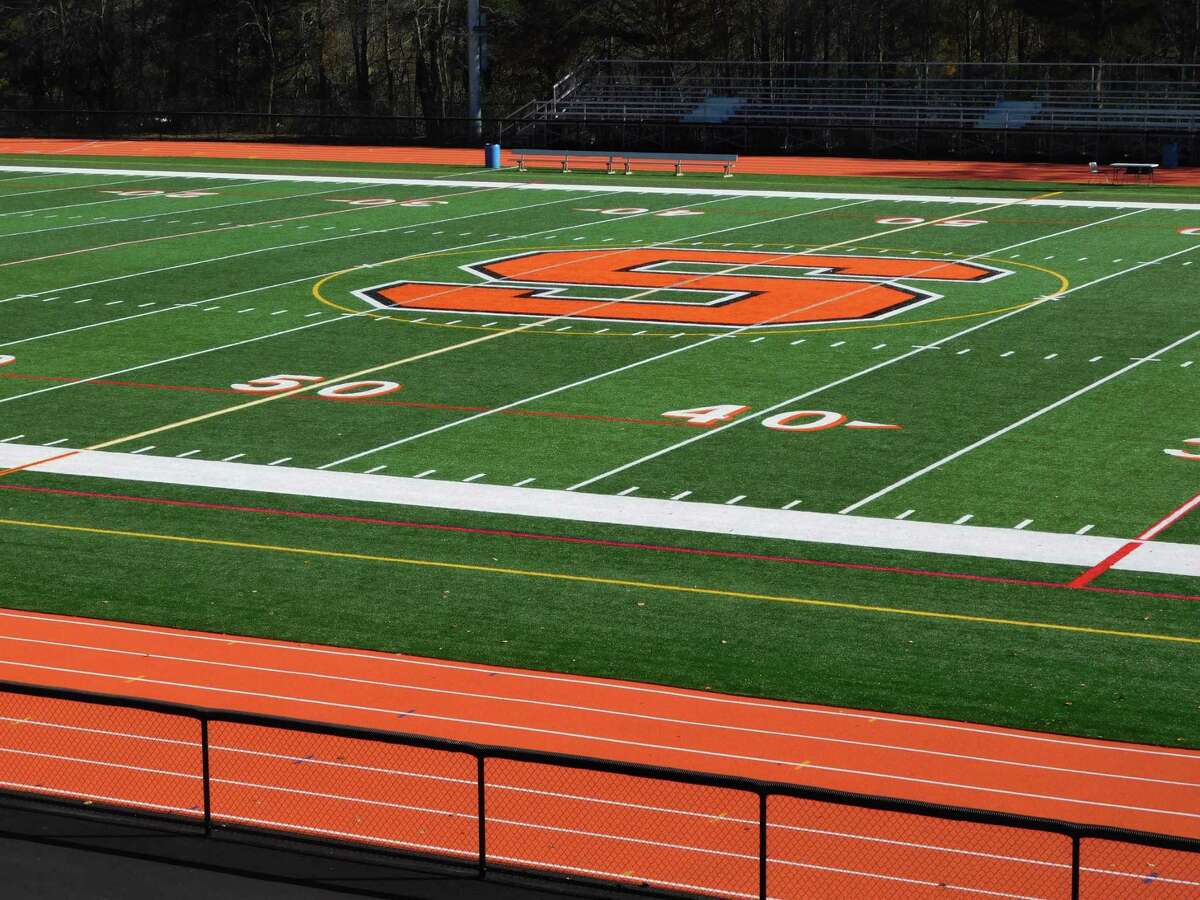 Spectators will see a lot of Gael orange when they visit the refurbished Edward C. Finn Stadium at Shelton High School.
The facility's new field, running track, lighting and related improvements are now complete, and the school's distinct shade of orange is prominently on display. Gael orange can be found in the "S" logo at midfield, in football field yard line numbers, and most noticeably in the track that goes around the field.