This is a carousel. Use Next and Previous buttons to navigate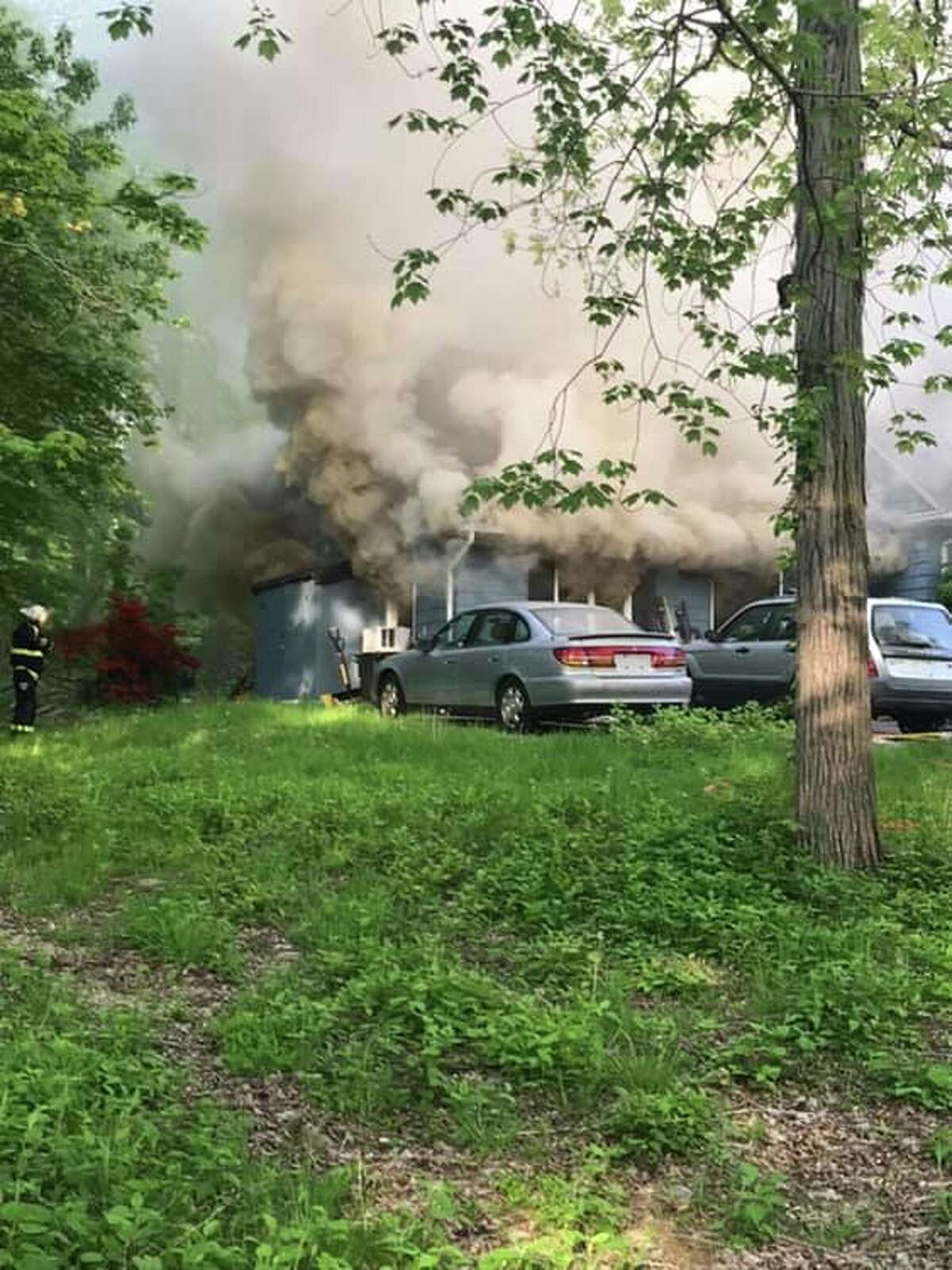 Firefighters from Shelton, Trumbull and Monroe joined forces Sunday morning to battle a fire that caused extensive damage to a house on Meadow Street in Shelton.
Shelton police said one of their own, officer Michael Kichar, was on his way into work at about 6;30 a.m. Sunday when he saw smoke coming from a home at 168 Meadow Street. Kichar ran into the home and got two residents and the family dog out without injury before firefighters arrived, police said.