This is a carousel. Use Next and Previous buttons to navigate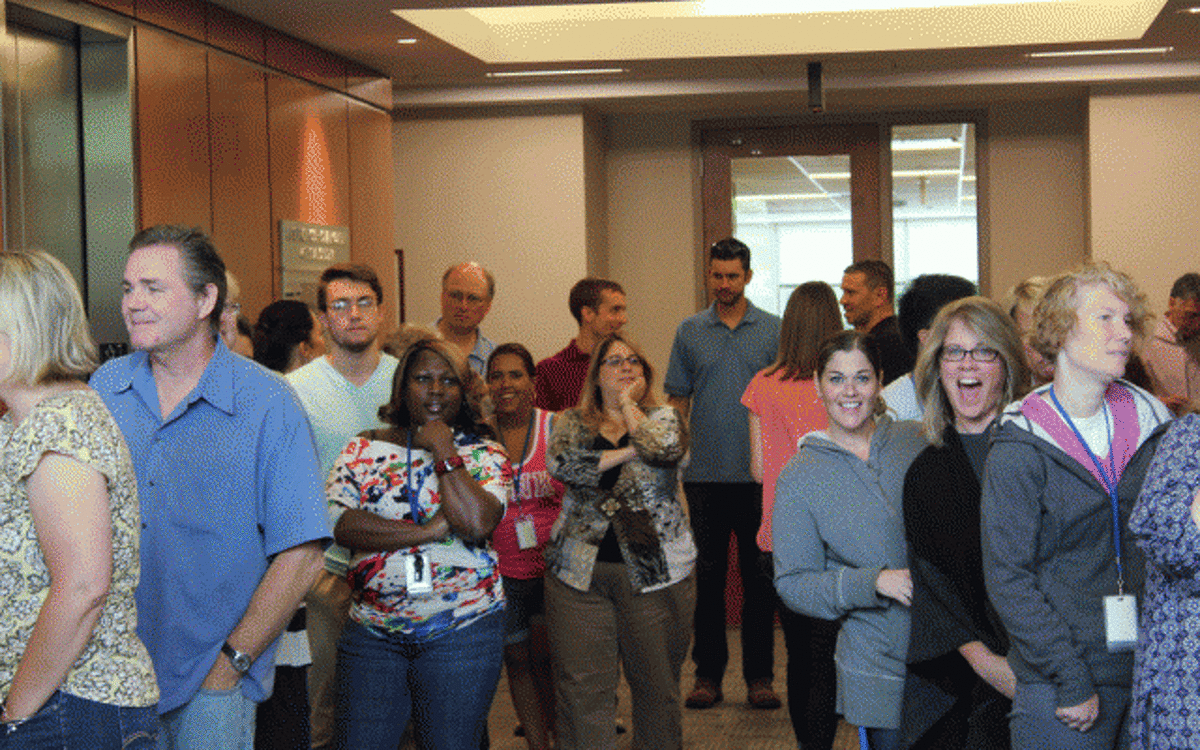 Just months after the United Healthcare Group relocated from its Monroe Turnpike office space in Trumbull, a number of local restaurants and caterers visited the new 108,000-square-foot residence at 4 Research Drive in Shelton on Wednesday, July 29th to encourage employees to "explore this beautiful city," according to Bill Purcell, Head of the Chamber of Commerce.
"We wanted to extend a warm welcome to associates of United Healthcare," said Purcell. "We're so grateful to have them here and of course we want to encourage them to patronize our local businesses as well."
Representatives from Giove's pizza, Smoke & Bones, Panera Bread, Super Sandwich, and Focaccia's Cafe and Catery all came to the "A Taste of Shelton" lunch ceremony to provide United Healthcare Group associates with a variety of sample sized meals off of their menus.