This is a carousel. Use Next and Previous buttons to navigate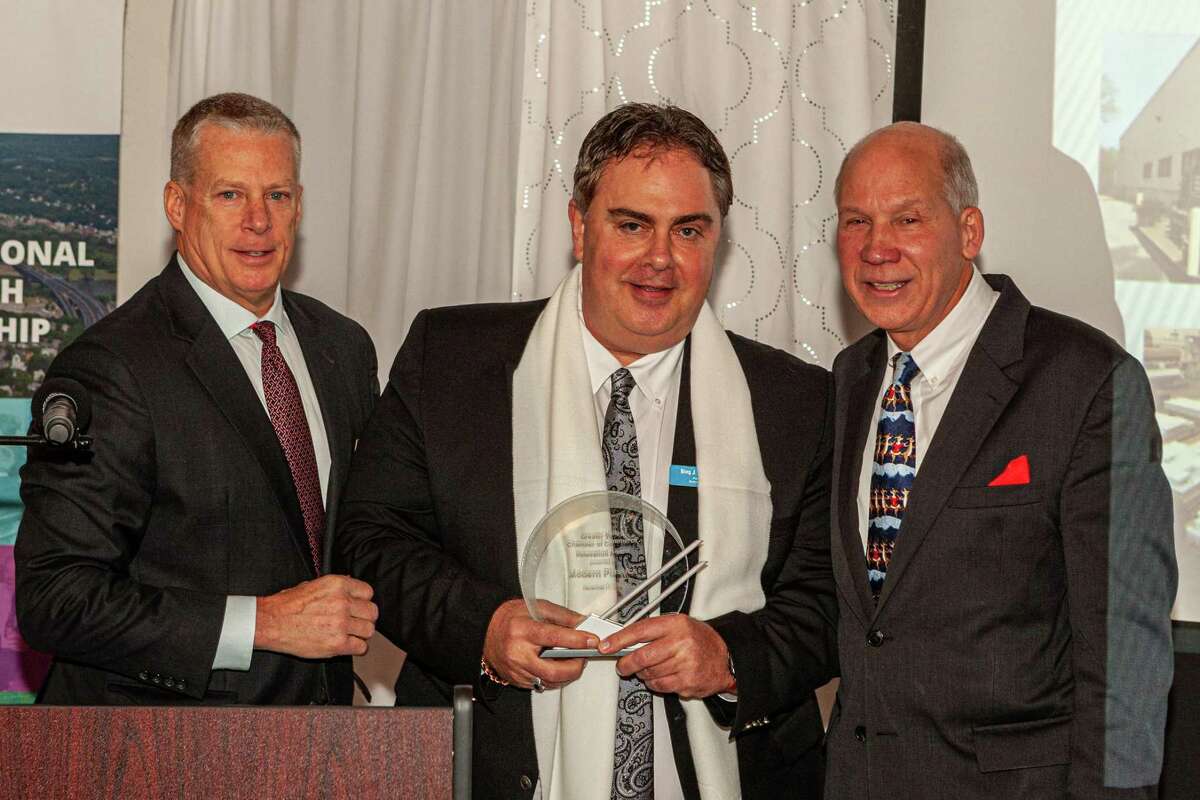 Two city businesses were honored at the Greater Valley Chamber of Commerce's annual holiday breakfast club and awards celebration on Wednesday, Dec. 11, at the Oronoque Country Club in Stratford.
Shelton-based Modern Plastics earned the chamber's Innovation Award, while Peralta Design won the FUEL Partner Award. Other awards included the Milestone Award for Pullman & Comley, LLC, for its 100th anniversary and Gary's East Coast Service - which had been a Center Street staple until its move to Oxford this past year — for its 25th anniversary. Silver Hammer awards went to Emery Winslow Scale Co. and J.R. Payden Field House/Payden Park.