This is a carousel. Use Next and Previous buttons to navigate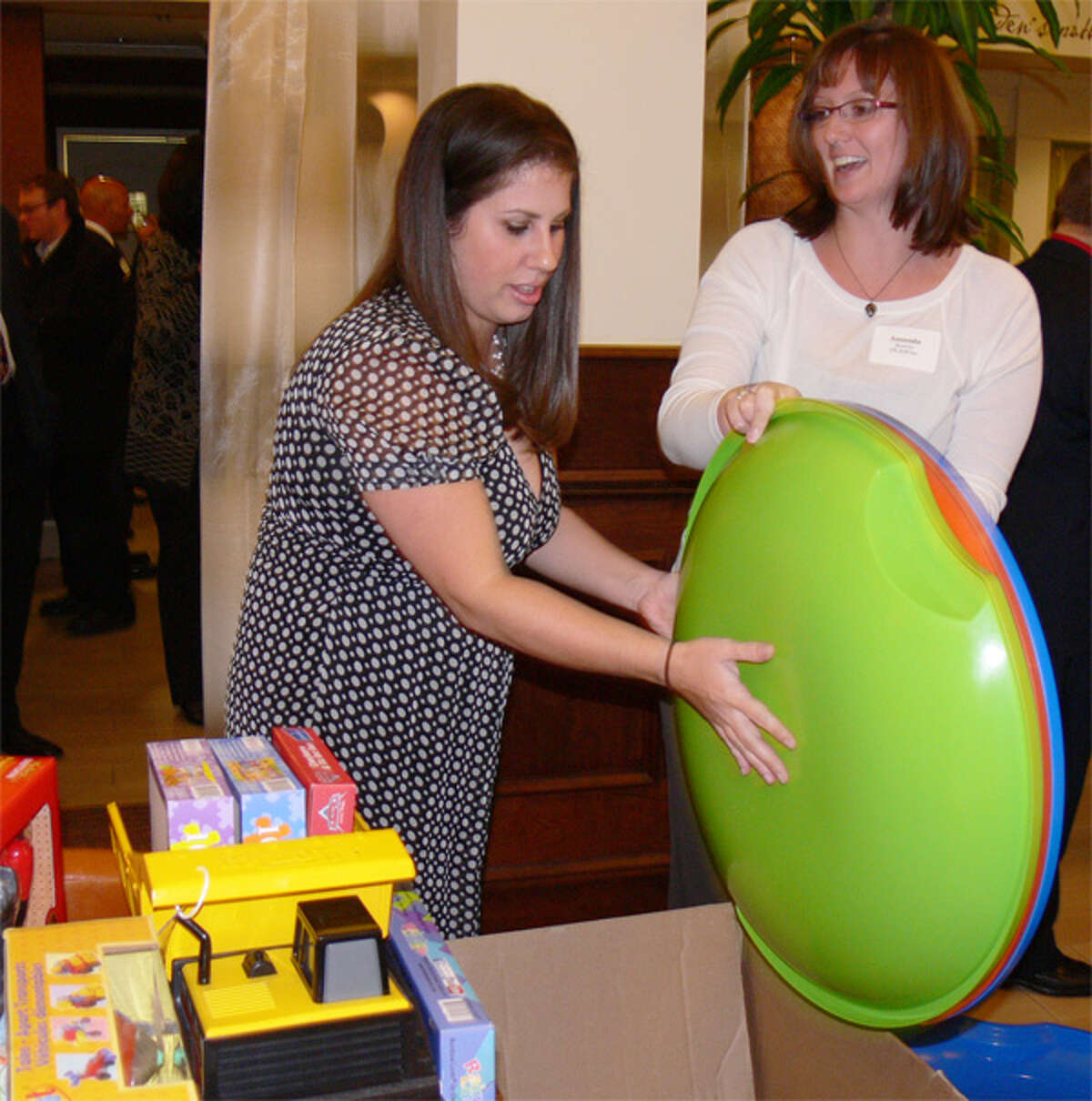 Alexis Tomczak and Amanda Ryzicka of the Young Emerging Professionals group, above, organize the new, unwrapped gifts being donated by attendees at the Greater Valley Chamber of Commerce's annual holiday party at the Hilton Garden Inn in Shelton.
The collected toys will be given to TEAM Inc.'s Toys 4 Kids drive and then distributed to youngsters in the Lower Naugatuck Valley.