This is a carousel. Use Next and Previous buttons to navigate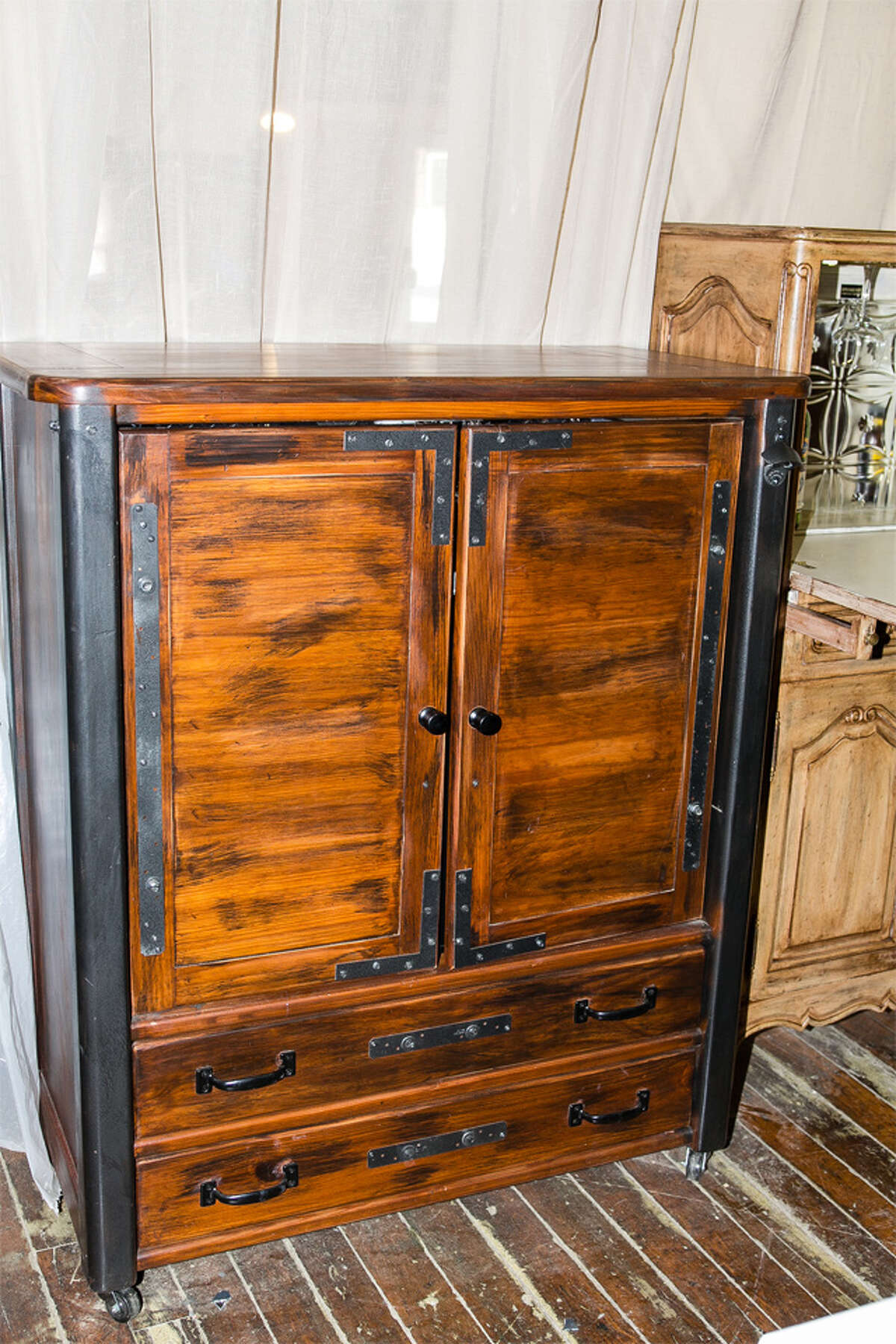 Is it a bookshelf? Is it an antique sewing table? Maybe it has a bunch of junk inside.
Actually, if you open the cabinets up, and find a set up for entertaining inside, you've found a Speakeasy Bar from Milford resident Lori Sando.