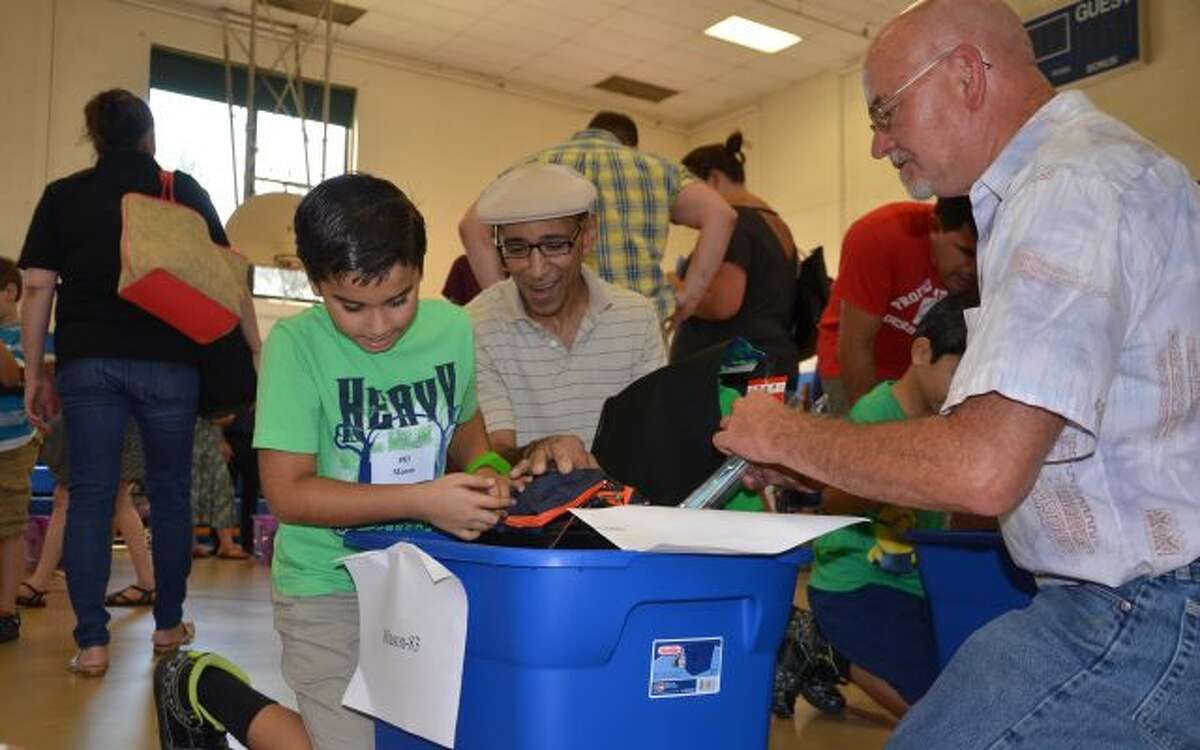 On Thursday, Aug. 25 the members of the Corporate Volunteer Council gathered in Derby at Irving Elementary School to send 134 students in need, back to school prepared to learn. The students at Irving Elementary who participated in this program are some of our community's most vulnerable and in need of assistance to go back to school with all the necessary supplies, such as notebooks, pencils, crayons and backpacks.
Principal of Irving School Jen Olson and her staff said they are appreciative of the support from Valley United Way and the Corporate Volunteer Council companies who contributed and could not say enough about the impact this will have on their students.
When the students and their families arrived to meet with the company who sponsored them, the children smiled with excitement for all of their new items. Many of the students' moms were brought to tears at the generosity, stating that people will never know just how much this is helping their family.
Each child received a bin filled with two complete outfits to start school in style, a pair of sneakers, a winter coat and a backpack filled with every school supply imaginable.
Director of the Volunteer Center and Corporate Volunteer Council Patricia Tarasovic said, "The generosity and kindness of the CVC with Back to School, reflects the overall CVC mission of making the greatest impact."
As the Corporate Volunteer Council wraps up its 20th Anniversary,, the Back to School Clothes for Kids Program has supported a total of 2,987 children and invested $604,940 in the Valley's youth.
To Join in the Fight for a Stronger Community and help Valley United Way reach its goal, visit www.valleyunitedway.org or call (203) 926-9478. Valley United Way is a registered 501(c)(3) organization proudly serving Shelton, Ansonia, Derby, Oxford, and Seymour. United Way fights for the health, education of financial stability of every person in every community. In collaboration with our partners we work to prepare youth for success, strengthen families and help people in crisis.