This is a carousel. Use Next and Previous buttons to navigate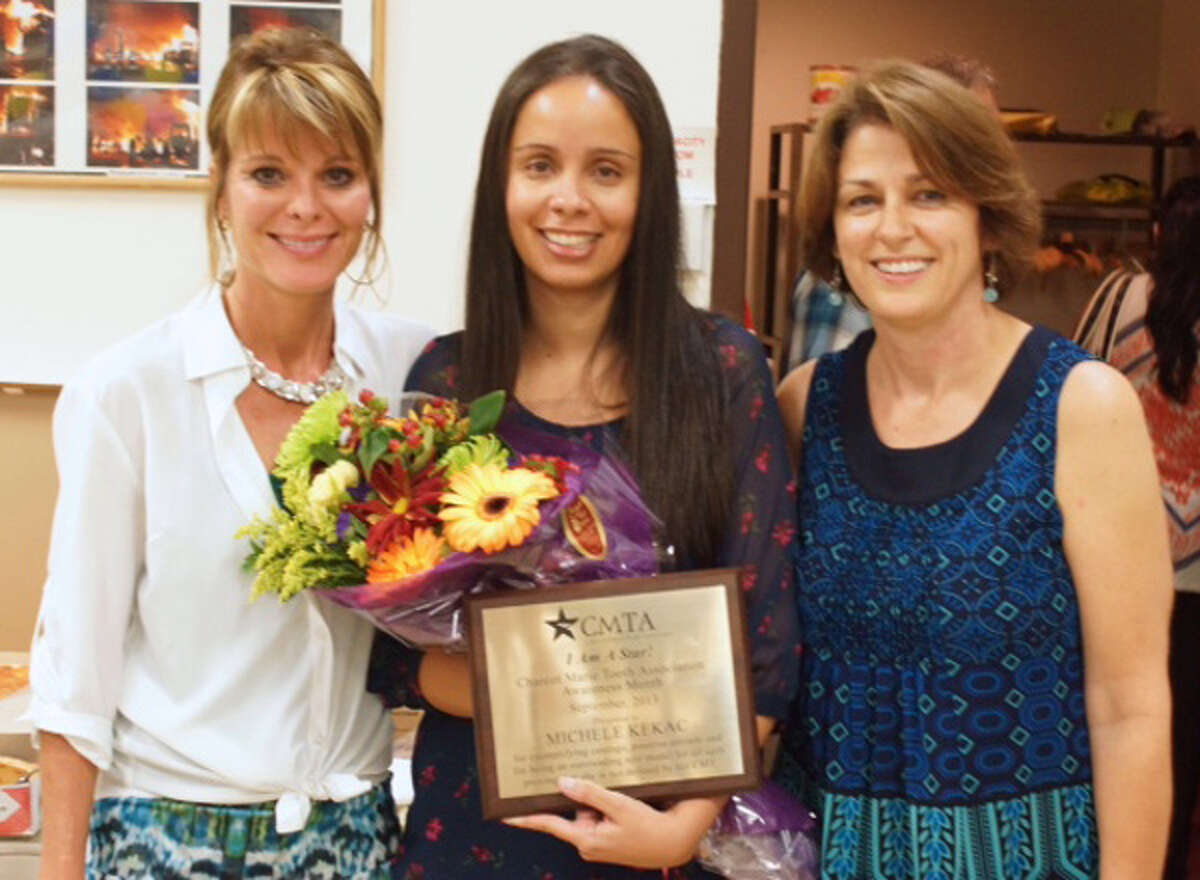 Above, Michele Kekac of Shelton, center, is presented with the I Am a Star Award by the Charcot-Marie-Tooth Association (CMTA) for helping to organize "A Slice of Hope for CMT: A Pie Night" on Sept. 13 at the White Hills firehouse in Shelton.
The event raised more than $13,000 for the nonprofit CMTA, far surpassing the initial goal of $5,000. Kekac is shown with Jeana Sweeney, CMTA community services director, left, and Lynn Krupa, CMTA volunteer facilitator.