This is a carousel. Use Next and Previous buttons to navigate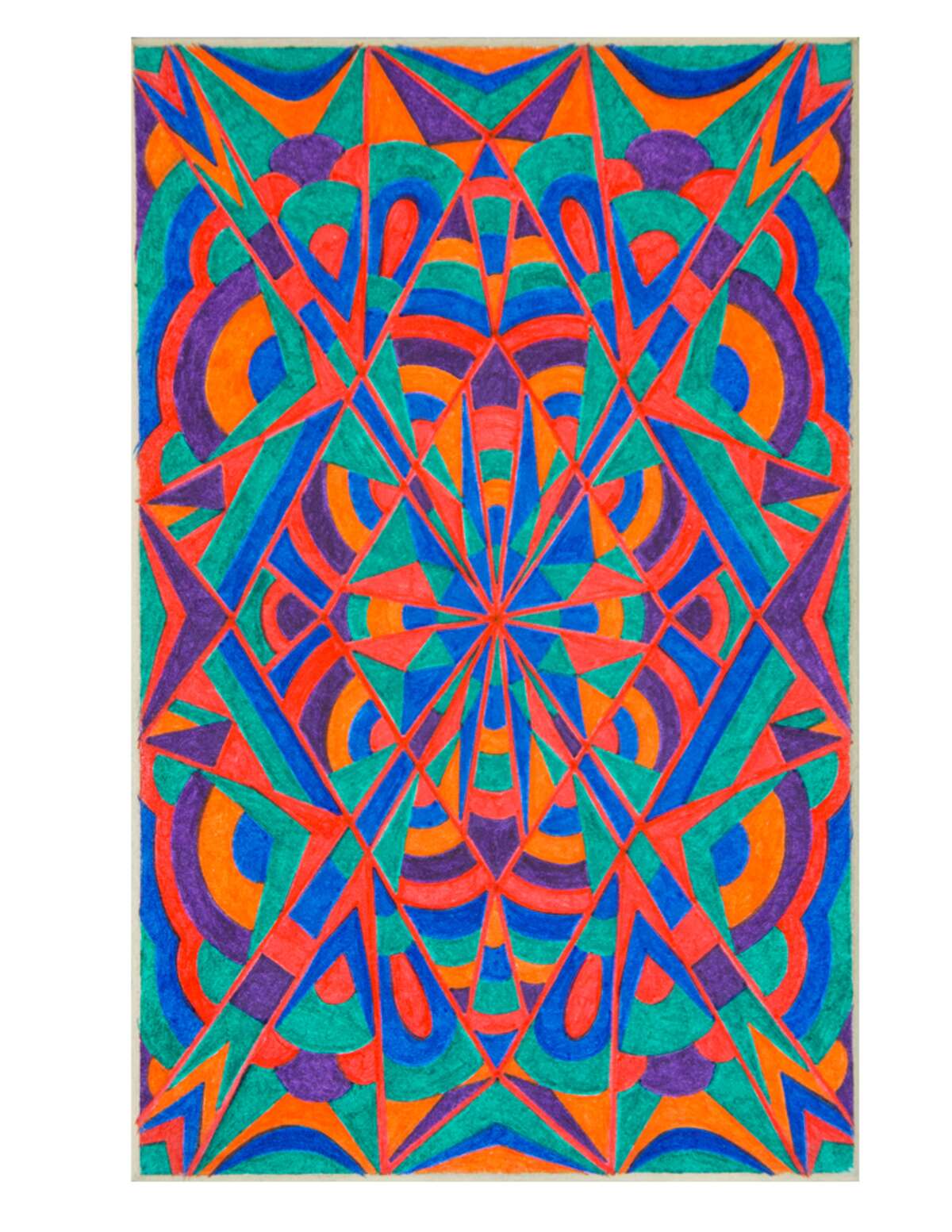 Shawn Lasse, a 30-year-old lifelong Shelton resident, laid out his intricate artwork across the coffee table. The drawings were made with pens and highlighters on cardstock, with a bright spectrum of greens, oranges, blues and purples that created symmetrical pictures and designs.
"It's my passion, it's what I love to do," said Lasse. "[Like] meditation, it's kind of like my way of relaxing during the day."