This is a carousel. Use Next and Previous buttons to navigate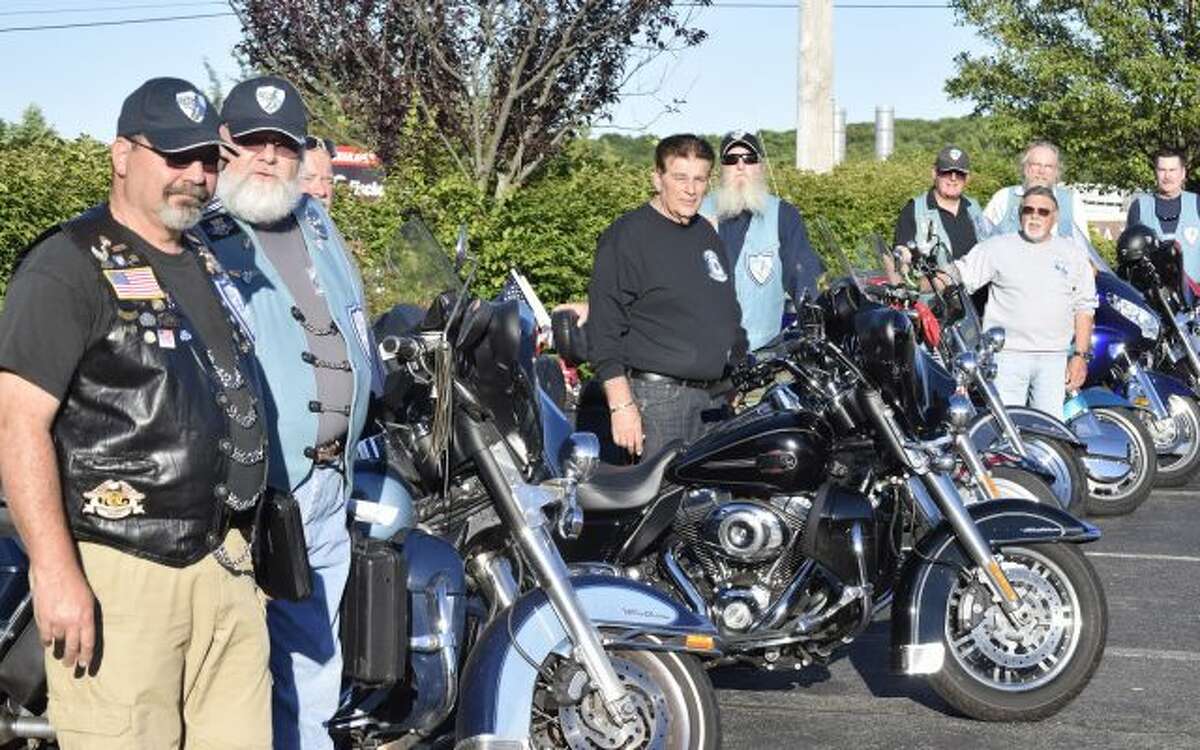 The hum of engines echoed as the Blue Knights International Law Enforcement Motorcycle Club, Connecticut Chapter pulled into the Riverdale Diner lot for their monthly meeting and to present its owner with an appreciation award.

The club composed of active and retired police officers arrived on Harley Davidsons and in their bright blue vests covered in patches prior to heading inside to award Riverdale diner owner, Azmy Saad with a plaque of appreciation for setting aside space for their meetings.